Jefferson County makes biggest bankruptcy filing ever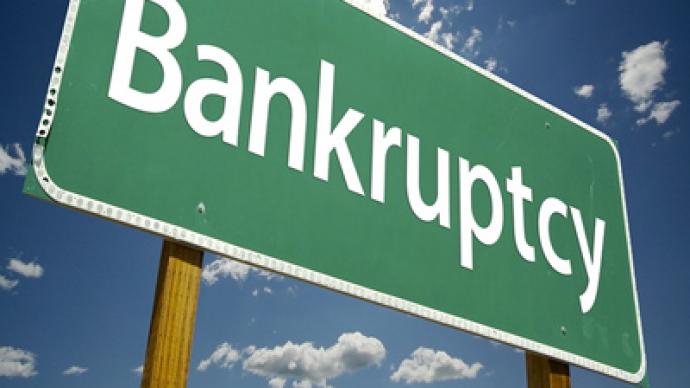 Unable to repay creditors a debt of over $3 billion, Jefferson County, Alabama filed for bankruptcy yesterday, the largest filing of its kind in American history.
Jefferson, the most populated county in all of Alabama, had acquired tremendous debt in recent years mostly from a failed sewer system that cost the region $3.2 billion. In July, commissioners began considering filing for Chapter 9 but were able to put it off until this week.
In a meeting between local officials Wednesday, the decision to file for bankruptcy was agreed upon with a 4-1 vote.
With 660,000 Alabamians calling it home, the filing is expected to have a massive impact across the state. Birmingham, the largest city in the state, not only lands within the county lines but contains around one-fourth of the entire population of Alabama.
"Bankruptcy will negatively impact not only the Birmingham region, but also the entire state," Gov. Robert Bentley tells the Wall Street Journal following announcement of the Chapter 9 filing.
While it may be the largest filing of a county of municipality in the history of the country, it is only the latest region to go bankrupt in a sad series of towns and cities across America being unable to climb out of debt. Six municipalities filed for bankruptcy in 2010 and only last month the state capital of Pennsylvania, Harrisburg, was forced to do the same. This year Jefferson becomes the seventh municipality to follow suit.
When Jefferson commissioners first debated bankruptcy earlier this year, RT reported that the county was engrossed in nearly double the debt that Orange County, California was posed with when it filed for bankruptcy during a monumental decision in 1994. By July, Jefferson was able to borrow $10 million from its reserve fund, but commissioners were aiming for an addition $1.3 billion from credits. Commissioners believed that a deal inked in September would have helped repay the billions they owed to creditors, but a refusal on the loaners' part to come to terms on previously agreed-up concession forced them to pull out.
"Despite the county's best efforts, these negotiations have not produced a deal that fairly treats the county and its citizens, and there is no reason to believe that further out-of-court negotiations will lead to a fair, acceptable result," County Commission President David Carrington says in a statement made available following the vote.
Bloomberg News reports that the finances across the county were so dire that the budget couldn't afford for the maintenance of bridges, forcing school buses to circumvent passings at a cost of an additional $2.5 million each year.
Following yesterday's cote, JPMorgan Chase, the lender indebted by Jefferson County, said that the filing would not have a material impact on their own financial results.