HIV/AIDS advocates appalled by Kansas quarantine proposal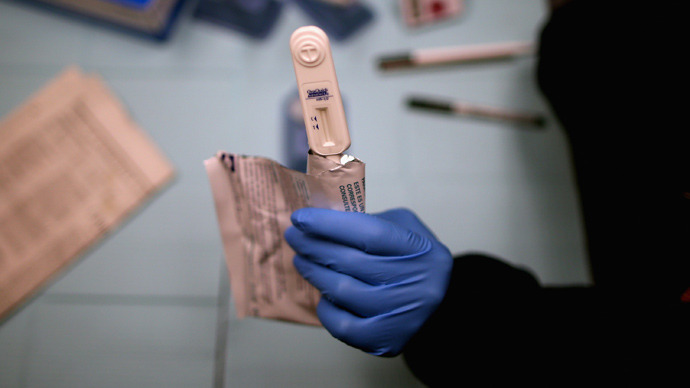 A bill currently moving through the Kansas state legislature has caused alarm in the AIDS community and its advocacy groups. The bill would update a state health statute by allowing for the quarantine of anyone found to carry an infectious disease.
While Bill 2183 might just be regarded as an attempt to bring the control of all infectious diseases under one statute, the bill does away with a previous amendment that would exclude HIV/AIDS, which is not spread through casual contact, from such control.
Senator Marci Francisco's efforts to restore this exclusion failed, despite arguments that the new bill could leave the door wide open for harassment and discrimination of those living with HIV/AIDS.
The AIDS Healthcare Foundation (AHF) has been following the bill's progress -- Cody Patton, Executive Director of Positive Directions, a social service agency for HIV patients in Kansas, told AHF that, while advocates think an actual quarantine is inconceivable, the new law "could allow some county employee to use this law to justify their religious beliefs over their professional responsibilities and discriminate against people with HIV/AIDS."
Michael Weinstein, President of AHF, was far more vocal in his opposition to the new bill, stating that:
"By including HIV/AIDS in this updated law permitting public health quarantine, Kansas legislators harken back to the earliest, darkest days of the AIDS epidemic when Lyndon LaRouche led an unsuccessful effort in California in 1986 to quarantine people with AIDS through California's Proposition 64—a ballot measure that was resoundingly rejected by California voters by a 71% to 29% margin."
While there are merits to the new law itself, which would allow firefighters or paramedics to test a victim's blood for infectious diseases without the currently necessary court order, it nonetheless does away with a 1988 Kansas ban on the quarantine of those living with AIDS.
The Kansas state legislature will likely be voting on the new law within the next few weeks. While it remains to be seen whether its passage could make life more difficult for the AIDS/HIV community in the conservative state, Weinstein believes that, at best, it demonstrated poor understanding of HIV and its transmission, which is unlike tuberculosis or other airborne communicable diseases.
At worst, he implied that the new bill could simply be an overt attempt at discrimination. For HIV/AIDS advocates, the bill is a chilling reminder of the sort of discriminative practices that existed before widespread efforts to educate the public regarding the communicability of HIV/AIDS. In one of the most infamous episodes for the US, in August of 1988 Eliana Martinez, a mentally handicapped, AIDS-infected girl was ordered by a federal court to attend a Florida school within a transparent partition in response to parents' fear of the disease.

You can share this story on social media: