Sexually transmitted infection epidemic ravaging the US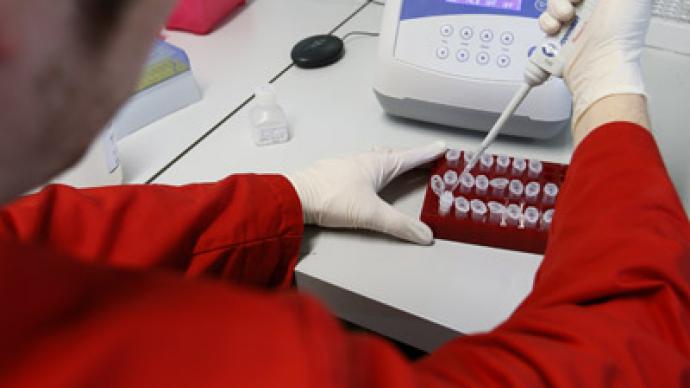 It's near-impossible to make last-minute reservations at any establishment on Valentine's Day, but here's a venue that's all too overlooked: the clinic. A new report says America is experiencing an epidemic of sexually transmitted infections.
According to a report just published by the US Centers for Disease Control, United States residents are in the midst of a dangerous STI epidemic of historic proportions. So severe is the outbreak, in fact, that it's more than just the health of Americans that's at risk: it's the nation's economy.An analysis of the latest CDC report reveals that the US health care system is tasked with dealing with around 20 million new cases of STIs annually, making America the leading nation in the industrial world in terms of sex infections, and creating what the study's author tells NBC News is "an ongoing, severe, STI epidemic." "STIs take a big health and economic toll on men and women in the United States, especially our youth," CDC epidemiologist Catherine Lindsey Satterwhite tells the network.But while diseases are obviously a worry for anyone that's infected, the woes don't stop just there. The CDC reports that in just 2008, the US spent around $16 billion treating STIs, creating a "severe human and economic burden" on the United States."Because some STIs — especially HIV — require lifelong treatment and care, they are by far the costliest," the report reads. The Human papillomavirus, or HPV, for example, is considered especially costly by the CDC because while treating those cases alone isn't particularly expensive, the cost of treating HPV-related cancers can be astounding. In all, around $1.7 billion is believed to have been spent on treating HPV cases in 2008, more than herpes ($540.7 million), chlamydia ($516.7 million) and gonorrhea ($162.1 million) combined.Even diseases with a cure that don't require life-long treatment are expensive, the CDC adds, with curable STIs accounting for around $742 million in health care costs each year. But while all STIs aren't necessarily curable, the CDC says they are preventable, which means a little common sense could save billions down the road."All STIs are preventable. They're all treatable, and many are curable. But if they're left untreated, they can lead to pretty serious lifelong problems and even death," Dr. Satterwhite explains to CNN.
You can share this story on social media: