HIV-positive baby cured with conventional drug therapy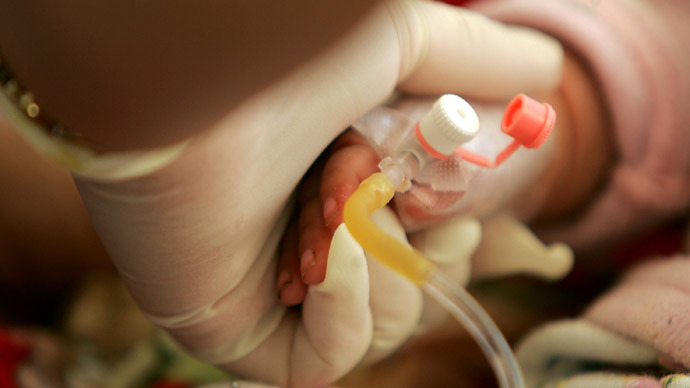 A baby girl born with HIV became the first person to be "functionally cured" using conventional drugs, scientists have announced. This potentially means that the virus could be treated in infants in its early stages.
A two and a half year old baby from Mississippi has been off medication for over a year and with only traces of the virus' genetic material still found in the system.
"This is a proof of concept that HIV can be potentially curable in infants," said Dr. Deborah Persaud, a virologist at Johns Hopkins University in Baltimore, who presented the findings at the Conference on Retroviruses and Opportunistic Infections in Atlanta.
Apparently, the mother of the child went into labor without knowing that she was HIV positive. Tests only confirmed the virus during the delivery.
"I just felt like this baby was at higher-than-normal risk, and deserved our best shot," Dr. Hannah Gay, a pediatric HIV specialist at the University of Mississippi who treated the baby said in an interview.
To combat the virus, the medics applied accelerated and more potent treatment than usual, assigning three-drug infusions within 30 hours of birth, before tests confirmed the infant was infected.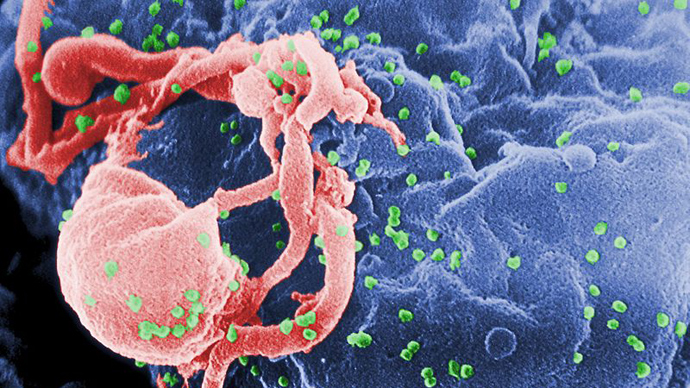 Usually, in similar cases doctors administer low-dose medication in hope of preventing HIV infection.
The child responded well through age 18 months at which point the family temporarily stopped treatment, researchers said. When they returned ten months after treatment stopped only tiny amounts of virus was found in the child's blood.
The applied course of action apparently pushed the HIV out of the baby's blood before it could take refuge in the body. Reservoirs of dormant cells usually rapidly attack and infect anyone who stops medication, said Dr. Deborah Persaud of Johns Hopkins Children's Center who led the investigation into the case.
The child has been deemed as "functionally cured," meaning in long-term remission even if all traces of the virus haven't been completely eradicated.
Next, the medics will try to examine and prove that, with more aggressive treatment of other babies, "maybe we'll be able to block this reservoir seeding," Persaud said.
The scientific community praised the discovery's announcement in Atlanta.
"You could call this about as close to a cure, if not a cure, that we've seen," Dr. Anthony Fauci of the National Institutes of Health told the reporters, but cautioned against stopping the anti-AIDS drugs in infected infants even if they are aggressively treated at birth.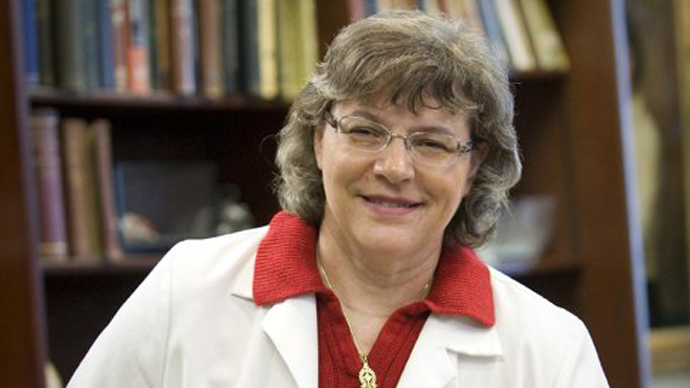 The Mississippi case shows "there may be different cures for different populations of HIV-infected people," said Dr. Rowena Johnston of the Foundation for AIDS Research.
"We can't promise to cure babies who are infected. We can promise to prevent the vast majority of transmissions if the moms are tested during every pregnancy," Dr. Gay said.
The Mississippi case is the first time a person has been cured from HIV using drug treatment. Earlier a man was cured using a sophisticated stem cell transplant.
Timothy Ray Brown was diagnosed with HIV in 1995 later to develop leukemia while living in Germany. In 2007, a blood stem cell transplant using a donor that was naturally resistant to HIV with a rare gene mutation was applied to Brown, transferring the resistance. 
It is estimated that some 300,000 children were born worldwide with HIV in 2011, mostly in poor countries where only about 60 percent of infected pregnant women get treatment that can keep them from passing the virus to their babies.
You can share this story on social media: