HIV now an epidemic among blacks in the US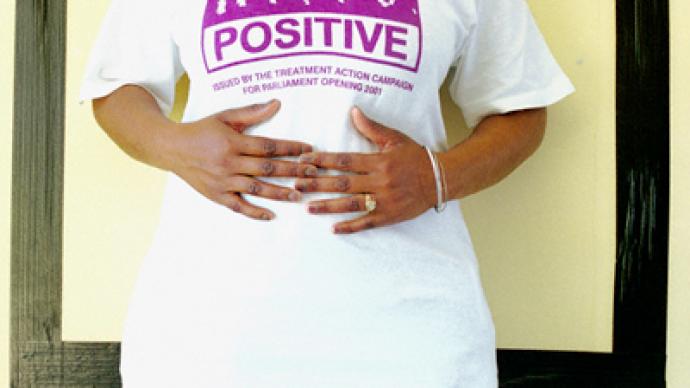 At the current rate of HIV infection in the US, more than half of all young gay black men could be infected with the virus in the next ten years.
Nearly 6 percent of black men under the age of 30 become infected with HIV each year in the United States – a terrifying statistic that is leading to increased efforts to get unwilling Americans tested.Gay and bisexual black men account for one in four new HIV infections in the US, even though they only make up one in 500 Americans overall. A gay black man has a 60 percent chance of being infected with the virus by age 40, but is 22 percent less likely to get treatment if he is HIV-positive.If the trend continues, more than 50 percent of all young black gay men will be infected with HIV in 10 years, claims Kenneth Mayer, a medical research director at Boston's Fenway Health."This is extremely concerning," he told USA TODAY. "Here we are, this far into the epidemic, and we have these rates."Arick Buckles, a 40-year old gay black man who grew up in Chicago's Cabini Green public housing project, described his struggle with the stigma of HIV in his neighborhood. Refusing care for six years after testing positive for HIV, Buckles became thin and sick, he told Reuters."I didn't want to accept it was the HIV that was disfiguring my face, my neck. It was visible," Buckles said, describing his swollen lymph nodes that he tried to hide by wearing turtleneck sweaters.His neighborhood residents considered HIV to be a "gay disease," and he was afraid that disclosing his illness would bring his sexual orientation out of the closet. But when Buckles fell ill to a severe lung infection that affects weakened victims of HIV, he finally gave in to get treatment."Stigma is a huge issue," preventing people from getting tested and treated, said Kevin Fenton, director of the National Center for HIV/AIDS Prevention.Because of the stigma associated with HIV, particularly among blacks living in poverty and with poor access to treatment and prevention services, one in five of the estimated 1.1 million Americans living with HIV do not know they are infected.Up to 44 percent of new infections occur in 12 major US cities, including New York, Chicago, Washington and Los Angeles, with HIV rates in these areas being highest among blacks, Hispanics and gay and bisexual men.But while gay and bisexual black men are at highest risk of infection, Fenton said the trend is simply a result of healthcare inequalities in communities where HIV is already more common than elsewhere."The infection is becoming concentrated in these minority groups as a reflection of the social and structural drivers of health inequalities overall," Fenton said.Washington has one of the highest infection rates in the country, and some estimated infection rate statistics place the city in par with some of the worst afflicted areas of sub-Saharan Africa. Approximately 5,000 Washington residents have HIV but do not know it, and the CDC has been working with local health officials to increase testing.Dr. Lisa Fitzpatrick, who sees HIV-positive patients in Washington, said many blacks are hesitant to discuss HIV and sex, considering it a gay-only issue. Additionally, many of the young gay men she sees have accepted the fact that they will get HIV anyway and are "not terribly concerned about it."But while increased testing could help reduce the spread of HIV, Dr. Anthony Fauci, head of the National Institute of Allergy and Infectious Diseases at the NIH, said reaching those at highest risk of HIV is difficult."They're still, relatively speaking, a disenfranchised population," he told Reuters. "Many of them are in inner cities; many of them don't have access to healthcare."In a desperate attempt to stop the spread of HIV, especially among gay black men, some organizations are paying people to get tested. The Black AIDS Institute is paying Washington residents seven dollars to get tested – a perhaps desperate attempt to slow the 50,000 new HIV infections in the US every year.
You can share this story on social media: