Copyright terror: Man sentenced to 15 years in jail for selling 6 counterfeit discs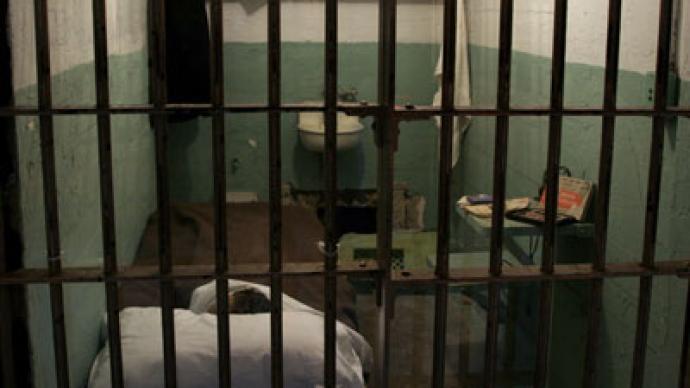 The Justice Department isn't exactly winnings its war on intellectual property theft — the attorney general says so himself. Until then, though, that doesn't mean they are going to start going soft.
A Mississippi man was sentenced to 15 years behind bars and another three under supervised release this week after pleading guilty to selling five counterfeit DVDs and one bootleg music CD to an undercover agent.Patrick Lashun King, 37, was sentenced by Judge Lamar Pickard of Copiah County Circuit Court after he pleaded guilty to six counts of selling pirated material, charges that he was lobbed with after an undercover agent attempted to purchase just a half-dozen homemade copies of music and movies the defendant wasn't authorized to have up for sale. When investigators searched King's home and businesses, they eventually turned up 10,510 counterfeit discs and the computer equipment they believe he used to manufacture the bootlegs. The Clarion Ledger notes that authorities also uncovered a number of weapons, including an assault rifle, from King's Hazlehurst, MS home, but it was only the six counts of piracy that will put him away until 2027.King's sentencing is the second of two piracy cases resolved in Mississippi court as of late that resulted in hefty sentences for the accused. On October 31, Antwun Sharell Jones of Meridian, MS was sentenced to two years for selling a single pirated movie."Anyone who is selling counterfeit goods in Mississippi should be well aware by now that he or she will be arrested and will face a serious prison term," State Attorney General Jim Hood remarked of the so-called successes. Brad Buckles, executive vice president of anti-piracy for the Recording Industry Association of America RIAA), hailed the latest prosecution and told Hood it "demonstrates that theft of intellectual property is treated as a serious crime in Mississippi."The prosecution says Buckles, "highlights the fact that the individuals engaging in these activities are frequently serial criminals for whom IP theft is simply the most convenient and profitable way they could steal from others."Speaking before the crowd at the Intellectual Property Law Enforcement Grant Award Event in Towson, Maryland last month, US Attorney General Holder announced that the federal government would be handing out $2.4 million to more than a dozen law enforcement agencies across the country to help crack down on IP theft. Touting the Justice Department's accomplishments under the Obama administration, Holder announced that alleged IP criminals are about to face a tough challenge if they plan on continuing to dabble in counterfeiting."I'm proud to report that we now have 40 prosecutors and four computer forensics experts serving in the Computer Crime and Intellectual Property Section; 25 Computer Hacking and Intellectual Property – or, 'CHIP' units – in our U.S. Attorney's offices; more than 260 specially-trained CHIP prosecutors ; more than 50 FBI IP Special Agents; a robust international IP program; and strong partnerships with a broad range of IP rights holders," Holder said.Holder also celebrated the so-called "success" of the administration's case against alleged pirate mastermind Kim Dotcom, the founder of Megaupload.com who has yet to be prosecuted in the US — but acknowledged that the fight against IP crime will be a tough one to follow through with."As much as we've accomplished in recent years, we've also learned that the Justice Department can't win this fight – and keep pace with today's IP criminals – alone," said Holder. "We need your help. We need the assistance of industry leaders, law enforcement officials, and IP crime victims. And we will continue to rely on the leadership and engagement of each one of this year's grant awardees."And, until then, it seems as if the Justice Department will be just fine with sentencing the hell off of anyone that comes. Meanwhile, a Texas man was also sentenced this week to 15 years in prison. Jason Shern was sentenced to a decade and a half after pleading guilty in the 2011 murder of a Central State University football player.