Want a .music domain name? Prepare to play politics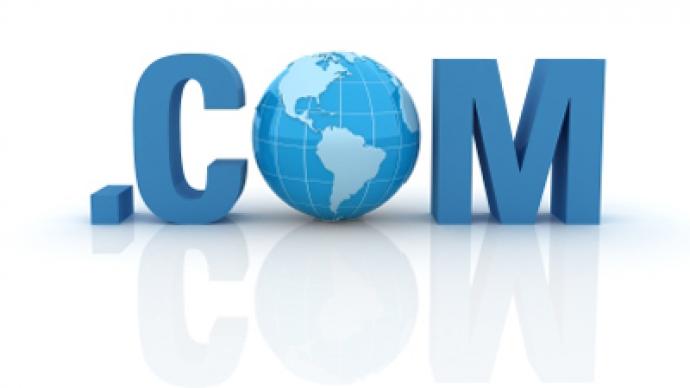 Web surfers are about to be a lot less likely to come across dot-com domain names once the final touches are finished on plans for a plethora of new URL extensions, but getting an ultra-specific address might mean pandering and perhaps even more.
The organization that oversees Web addresses — the Internet Corporation for Assigned Names and Numbers (ICANN) — is in the midst of hearing offers from companies interested in getting the exclusive rights to a bunch of recently released domain extensions, including .xxx, .tickets and more. At the forefront of the battle to manage .music domain names, though, is a powerful group of industry giants, and they want to be able to regulate who can host what on what could soon be the most sought after addresses on the Web. ICANN is currently considering applications from entities interested in securing the rights to .music, and with filing fees costing $185,000 apiece they understandably haven't seen a lot of interest outside of bids from Google and Amazon. At the forefront of the fight, though, is a group called Far Further, who bills themselves as "a top-level domain development and marketing company comprised of a multi-faceted team of experienced music and domain professionals." With member support from industry titans such as the American Society of Composers, Authors and Publishers (ASCAP), the Recording Industry Association of America (RIAA) and Broadcast Music, Inc. (BMI), Far Further has the backing of the biggest names in music and is all but certain to have their request for the extension satisfied. Just don't expect them to dish out a domain name without a catch.If Far Further is approved to oversee the .music domain extension, they don't intend on handing out addresses all willy-nilly. In fact, the organizations involved in the group say that they want to regulate the specific extension to ensure that people that don't fit their particular politics are excluded from the group. DigitalMusicNews.com has come into possession with the registration documents submitted by Far Further, and along with the hefty application fee the organization also supplies a lot of significant plans it has in mind."Domain registrations may be accepted, but will not resolve until the registrant has been identified and validated as a member of the music community via their membership in at least one existing association related to the creation and support of music," Far Further explains in one field. If that's the case, that means that the RIAA and BM I— major opponents of file-sharing services, online piracy and even mere allegations of copyright infringement — will be able to say who can and can't be included in their exclusive group of .music mates.Then, of course, there is another scenario where Far Further can approve .music domain names, only to then revoke addresses if websites fail to appease the overlords of the extension:"Should the registrant fail to meet the eligibility criteria, they risk the suspension and ultimately deletion or loss of their domain name.Verification of continued membership is required for renewal, to ensure ongoing eligibility," the organization adds on their application.As Digital Music News explains it, that provision could make it so that companies could essentially be eliminated of their web presence overnight, allowing some of the biggest music sites on the Web to be deprived of a custom domain name if their politics aren't on par with the industry's agenda. But is that really all that surprising?ICANN is expected to go through applications until early next year before settling on a winner of the .music domain extension.
You can share this story on social media: