Judges reinstate Texas abortion restrictions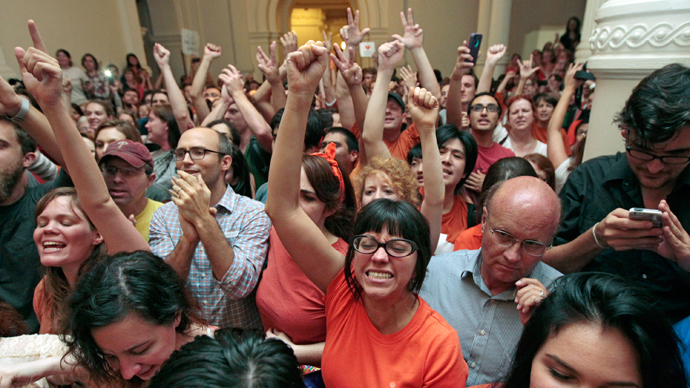 Three days after a federal judge ruled Texas' new abortion restrictions were unconstitutional, a federal appeals court has reinstated most of the provisions with immediate effect.
A panel of judges on the 5th Circuit Court of Appeals in New Orleans said that even though opponents of the law are challenging the restrictions in a lawsuit, the controversial provision that requires doctors performing abortions to hold admitting privileges at a nearby hospital can take effect.
As a result, about one third of Texas' abortion clinics won't be able to perform the procedure starting on Friday, November 1. Women's groups fighting the law have argued that it would cause these clinics to shut down permanently.
Earlier this week, District Judge Lee Yeakel halted the new restriction until the case is decided, ruling that it held no medical value. The appeals panel, however, disagreed, saying there is value in ensuring the doctors performing abortions have up-to-date credentials and that it would help protect patient safety.
According to the Associated Press, the appeals court acknowledged the new law "may increase the cost of accessing an abortion provider and decrease the number of physicians available to perform abortions." At the same time, though, it said that outcome would not be enough to invalidate the law altogether, since it doesn't attempt to ban the core right to an abortion.
The panel also reinstated another part of the law that Yeakel halted on Monday, which limits access to non-surgical abortion methods employing pills.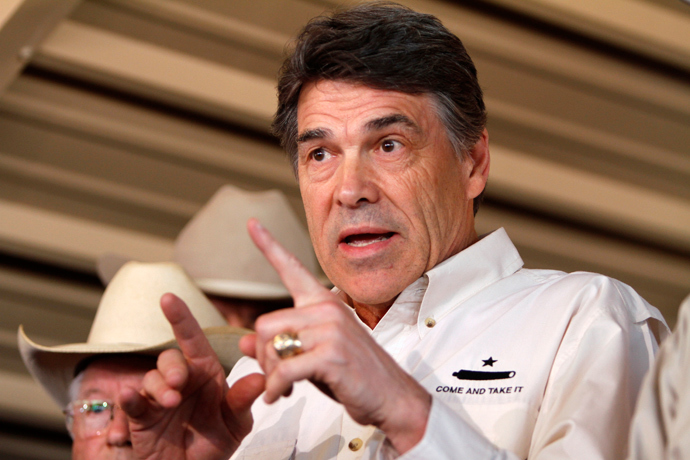 Texas' Republican Governor Rick Perry spoke out in favor of the ruling by the appeals court:
"Today's decision affirms our right to protect both the unborn and the health of the women of Texas," Perry said, according to Fox News. "We will continue doing everything we can to protect a culture of life in our state."
Planned Parenthood, meanwhile, slammed the ruling for eliminating access to abortion"in vast stretches of Texas," vowing to continue fighting the law.
"This fight is far from over," Planned Parenthood President Cecile Richards said in a statement. "This restriction clearly violates Texas women's constitutional rights by drastically reducing access to safe and legal abortion statewide."
The appeals court is scheduled to hear oral arguments concerning the core constitutionality of the case in January.
The controversial abortion restrictions became national news when state Democratic Senator Wendy Davis filibustered the bill for 13 hours back in June. Since then, Davis has launched a campaign to become the state's next governor. She is likely to face off against Republican challenger, and current state attorney general, Greg Abbott. Perry has already declined to seek another term.
You can share this story on social media: