Texas inmate goes to death house for the third time
Published time: 24 Sep, 2012 18:06
Edited time: 24 Sep, 2012 22:06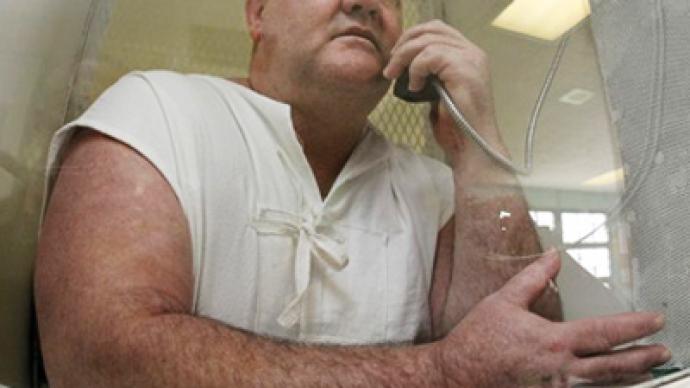 A Texan death row inmate has prepared for execution twice in the past year and a half, only to have his punishment delayed by the US Supreme Court. On Tuesday, the 48-year old convicted murderer will once again enter the execution chamber.
Cleve Foster has been imprisoned for 10 years for killing a 30-year-old woman near Fort Worth, Texas. Although he still insist he is innocent, DNA tied him to the killing and he has been on death row for years.
After saying goodbye to friends and family and enjoying his two last meals, Supreme Court reprieves have twice halted the executions to further examine his case. Foster's lawyers had argued that he had received poor legal help in the 2004 trial that led to his sentencing and that the case should therefore be reexamined.
From his two near-death experiences, Foster has memorized the execution procedure and described it in an interview with the Associated Press.
After a four-hour time frame to say goodbye to any visitors who wish to see him, prison guards routinely come at noon to take the inmate to the death house.
"That last visit, that's the only thing that bothers me," Foster told AP. "The 12 o'clock hour hits. A dozen or so guards come to escort you."
From there, Foster is forced to take 111 steps to the prison gate, where security checks his body for hidden metal objects before sending him into a windowless van that drives 45 miles to the execution chamber in Huntsville. All the while, feelings of discomfort go through his handcuffed body.
"You're in handcuffs, you're chained at the ankles, they give you cloth shoes and you have to shuffle to keep them on," he said.
Outside the execution chamber, Foster waits in a small cell, anticipating the lethal injection he is about to receive.
"Going inside, it's a little spooky," he said. "You can tell it's been there a while. Everything's polished, but it's still real old. You look down the row. History just screams at you."
During Foster's first trip to the death house, he was allowed to order a final meal. But final meals are now banned after Texas lawmakers complained of inmates enjoying several of them as a result of Supreme Court retrieves.
Foster is scheduled to receive death by lethal injection tomorrow, but he is confident that another Supreme Court retrieve will save his life once again.
"I don't want to sound vain, but I have confidence in my attorney and confidence in my God," he said. "I can win either way."