Hollywood drops idea to screen Litvinenko film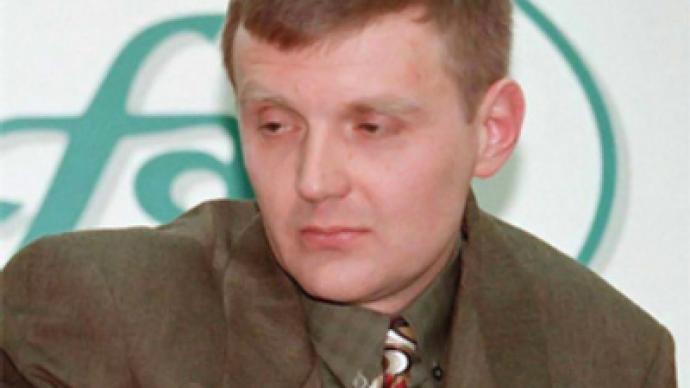 Hollywood has postponed adapting the story of the poisoned ex-Russian security officer Aleksandr Litvinenko, written by Alexander Goldfarb together with Litvinenko's widow Marina.
The copyrights for screening the book "Death of a Dissident: The Poisoning of Aleksandr Litvinenko and the Return of the KGB", which states that the ex-security officer was assassinated on Kremlin orders, were sold to Columbia Pictures, as RIA Novosti reports referring to Alex Goldfarb, a Moscow-born microbiologist, activist and author, lawyer and friend of Litvinenko.
"In my opinion, they have buried [the idea to make the film]," Goldfarb told RIA Novosti.
At the peak of the international scandal around Litvinenko's poisoning in London in 2006, blockbusting Hollywood studios Columbia Pictures and Warner Brothers wanted to screen two different versions of the mysterious death of the so-called Russian spy.
Simultaneously with Columbia Pictures, Warner Brothers also stated the desire to screen another book "The Terminal Spy" about Litvinenko, written by London-based journalist Alan Cowell with Johnny Depp playing the lead role.
However, Goldfarb believes that both projects will not come to fruition. "The majority of studios work according to the laws of commerce. They probably do not see the market for this film," he says. According to Goldfarb, Columbia Pictures has not informed the authors about further plans for the adaptation of the book.
Background
Former Russian security officer Aleksandr Litvinenko died of polonium-210 poisoning in November 2006 in London.
Britain believes he was murdered with the highly toxic isotope by another former Russian security officer Andrey Lugovoy, and has asked Moscow repeatedly to extradite him.
However, Russia has refused, saying it contradicts the country's constitution.
You can share this story on social media: