Litvinenko's case in limbo between Russia and UK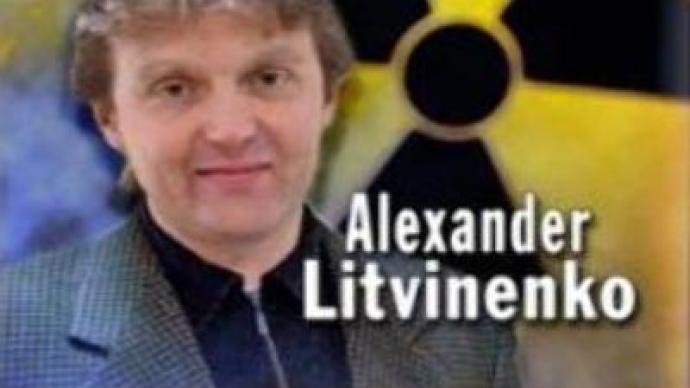 According to Russia's Prosecutor General, Yury Chayka, Russian prosecutors haven't yet received official word from British authorities over what they believe caused the death of former Russian security officer, Aleksandr Litvinenko.
Earlier, British investigators called on Russian authorities to extradite Andrey Lugovoy, currently the chief suspect in the murder.
Moscow has refused the demand, as Russia's constitution doesn't allow the extradition of its citizens.
Former security officer Aleksandr Litvinenko died of polonium-210 poisoning last November, in London. Both Russian and British authorities have been investigating the murder.
The Head of the Committee on Constitutional Legislation, Yury Sharandin, says Russia could prosecute Andrey Lugovoy, if Britain sent evidence of his connection to the murder. "If Britain officially announced its investigators collected enough evidence for the criminal prosecution of a Russian citizen and the evidence was passed to Russian authorities so they could fulfill the so-called European 'extradite or prosecute' principal… Russian prosecutors would have been able to start their own criminal prosecution. But Russia is still waiting for Britain to send these materials," the expert stressed.
Meanwhile, the latest developments in the Litvinenko investigation may greatly affect Russian-British relations. British officials have been treating the Litvinenko case with the utmost care from the very beginning. Despite media frenzy and fingers being pointed at the Russian state and its special services, British police and the Crown Prosecution Service have always stated they only work with facts. Now they have got something they believe is a provable trail.
Michael Evans from The Times newspaper believes the UK doesn't want to mar relations with Russia. "They've got someone in the bag although it may have come to nothing. Someone who's been charged – I don't think anyone wants the relations between Moscow and London to deteriorate over this or any other matter to be honest," he said.
For Russians living in London it is a relief. They have felt the case has been casting a shadow on all the Russians. "It was important to me, because it's about my country, Russia," noted a Russian currently living in London.
But what is next? The prime suspect, Andrey Lugovoy, is in Russia and insists he is innocent.
Paul Garlick, an extradition lawyer, comments on the situation: "The UK authorities would send all the evidence they have to the prosecution in Moscow and they would take over the case and would conduct it as if it were an ordinary case in Russia. They are perfectly entitled not to extradite their national – in fact they are not the only country that is in that position. Germany until very recently would not extradite its own nationals – so there is nothing unusual about that. But if they refuse to extradite him they are under an obligation to bring him to trial in Russia under Russian law, according to the Russian laws of evidence for the charge of murder."
The Russians say they are ready to co-operate. The British will insist on bringing Andrey Lugovoy to court in the UK.
You can share this story on social media: