Stupidest government enterprise: $406k on coffee enemas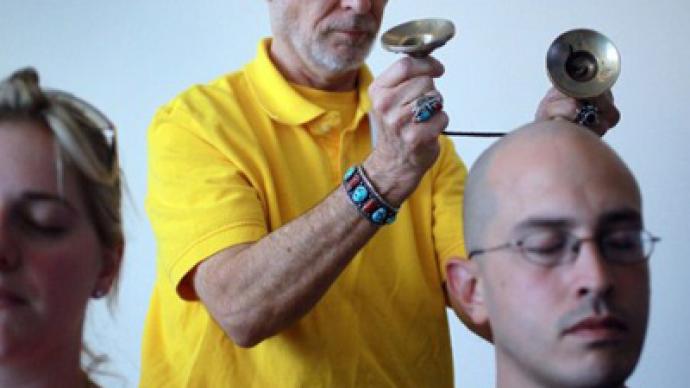 Want to know where your tax dollars are going? Washington has a rapid response for that one on the ready: stick it up your ass.
No, really.
A recent report carried out by the Chicago Tribune reveals that the National Center for Complementary and Alternative Medicine — a branch of the federally-funded National Institutes of Health — has spent around $1.4 billion since it began 12 years ago on finding out, among other things, that coffee enemas aimed up the butt and into the intestines will, believe it or not, not aid in pancreatic cancer treatment. That messy test, reports the Tribune, was made possible thanks to a $406,000 grant.
What other scientific breakthroughs were made possible by your involuntary donations to Uncle Sam? Over half-a-million dollars helped scientists determine that AIDS could not be cured with prayer, and it took $374-grand to come to the conclusion that, contrary to popular belief, sniffing lemon juice will not help heal external wounds.
Dr. Wallace Sampson of Stanford University tells the Tribune that real medical wizzes "don't take public money and invest it in projects that are just made up out of people's imaginations." The government, on the other hand, likes to act on instinct. Such was the case with a study that spent $1.25 million to conclude that, "Hey, people with cancer feel better after being massaged."
Also keen on massages: people without cancer.
While most of these makeshift science experiments are done without merit, the writer reveals that two-out-of-five American adults say that they've used alternative treatments during the last year. The Tribune doesn't tackle how many people tried the coffee enema — before or after the results of the study — but with the alternative therapy industry raking in around $34 billion annually, the NIH seems to think that their little-known branch of barbaric home remedies is worth American tax dollars, even if it comes to the tune of $1.4 billion.
Think your money could have been better well spent? Take it up with the lawmakers that allow such funding. As RT reported earlier this year, your pennies on the dollar could have ended up elsewhere. After all, $900,000 in government funding recently went to the NIH to determine, among other things, the correlation between penis size and sexual health among gay men.
Infastructure, shminfastructure. These are real investments, America!