US funded media fail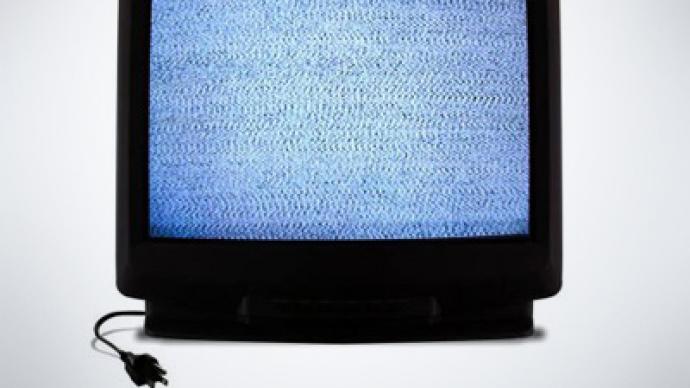 Since the Cold War, the US has broadcast its culture and its politics around the world through seven government-funded news outlets. But what happens when people just start tuning out?
Hundreds of millions of dollars have been funneled through the US to broadcast its foreign policy agenda throughout the world. Since 1942, the US has broadcasted its politics and its culture around the world through outlets like the Voice of America, Radio Free Europe and Radio Liberty. Last year, the Broadcasting Board of Governors—the organization in charge of overseeing US-funded foreign media—had an annual budget of $745.5 million dollars. But what happens when people just start tuning out? More and more, US funded media outlets are channels in search of an audience…but taxpayers are still footing the bill. America has spent an estimated $1 billion on Alhurra, which means "the free one," an Arabic-language news network. Philip Seib, director of the University of Southern California Center on Public Diplomacy and the author of the The Al Jazeera Effect: How the New Global Media Are Reshaping World Politics, has studied Alhurra extensively. "The problem that Alhurra has faced is that, as opposed to the old Cold War model when American and Western broadcasts such as this were very much welcomed, the competition is such now within the Arab world, dominated by Al Jazeera and Al Arabiya, there really isn't much of an audience outside of Iraq," said Seib. "It's credibility, and the Arab audience for the most part wants to hear about themselves from other Arabs."Communications Professor at California State University, Fullerton Nancy Snow says, "the American people by and large, those who follow this story, are really troubled by why we are giving so many tax payer dollars to programs that aren't being viewed by many. They don't even come close to the impact of Al Jazeera or even an Al Arabia TV impact but for the most part Americans don't even know about this. While we give our dollars to this we have no idea if they have an impact and in many ways they are hidden from us."
A University of Maryland poll showed that while 53% of Arab viewers watch Al Jazeera, only 2% of Arab viewers watch Alhurra, which is broadcast from suburban Springfield, Virginia. According to Investigative reporters from CBS and Pro-Publica, Alhurra has missed the mark in several areas. Initially, many executives didn't speak Arabic, and many of the network's first reporters were Lebanese Christians, even though Alhurra is designed to broadcast to an overwhelmingly Muslim audience. But most of all, analysts said, Arabs don't want to get their news from an outlet proposed by former President George W. Bush. In Cuba, US-funded and Miami-based Radio and TV Marti have fallen on deaf ears, said Cuban journalist Maylin Alonso Chiong. "It's hard to talk about the impact of Radio and TV Marti, because on television it's not seen and on the radio it's practically unheard. On top of that, in Cuba, the signal is jammed," Alonso said. Congressional reports presented last year by Democrat John Kerry (D-MA) point out the Miami-based channel's "failure over many years to adhere to generally accepted journalistic standards" as well. "There is nothing close to objectivity, it's propaganda all the time, including incitements to violence and media terrorism. We're talking about a radio show that tells people to go out and kill Cuban leaders, from the point of view of journalistic ethics, it's very troubling," Alonso said. Still, Radio and TV Marti had a $15 million budget in 2008: used to pay Cuban dissidents on the island as its reporters, and rent, fuel and fly two Gulfstream planes that circle the island to broadcast TV Marti. The US government isn't just paying for news. US State Department dollars also finance Eagle Four, an Afghan police drama based on the popular American show, 24. Former Marine Jake Diliberto, who served in Afghanistan, said the show serves a particular purpose. "It does a lot to influence Afghan culture to support the military, to support the police force," Diliberto said. "In many ways, it does on a broad scale what 24 did in the United States. 24 was also created to support the doctrine of torture, and much of Eagle Four propaganda in Afghanistan is trying to mimic that, trying to say that confronting insurgents and terrorists is a good thing and that Afghans need to support it. It romanticizes the crime force and the military."But as US-government-branded media lose viewers around the world, some in the Department of Defense ant the National Defense University are calling for a return to psyops, or psychological operations. Analyst Juliana Pilon says that the U-S should be investing in more covert efforts…like psychological operations. "Psyops purpose should be aggressive behavior modification at the operational and tactical level of war," said Juliana Pilon, a professor at the National Defense University.
You can share this story on social media: