Georgia KKK want their own highway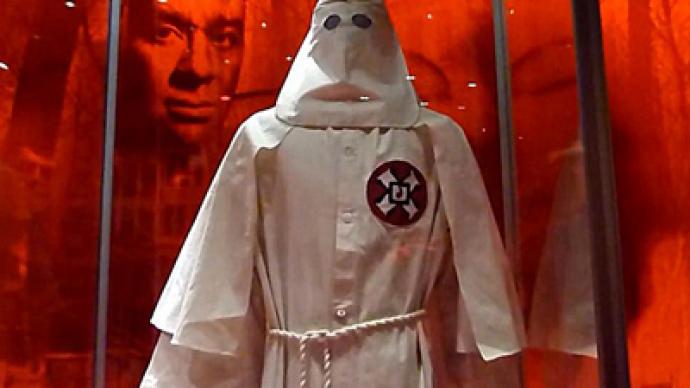 Billboards, byways and . . . burning crosses? The roadside scenery along one mile of Georgia's Route 515 might soon change if a local Ku Klux Klan chapter has their Adopt-A-Highway request fulfilled by the state.
The International Keystone Knights of the KKK in Union County, Georgia have filed the paperwork to "adopt" a small stretch of the rural road within the Appalachian Mountains. If lawmakers approve their request, the state would be obligated to advertise the Klan's name by informing travelers through road signs that the particular segment is sponsored by the KKK, who in turn would be responsible for keeping the span free from litter. For authorities in Georgia though, it's a mighty big "if." Officials with the Georgia Department of Transportation are slated to meet with attorneys this week to consider what their options would be in approving or rejecting the request. The public backlash has so far already been substantial, and affixing the road advertising the KKK is sure to see a surge in complaints. The Klan, however, says they mean no harm at all."All we want to do is adopt this piece of road and clean it," Harley Hanson, exalted cyclops of the Union County Klan, tells Fox News. "We're not doing this for a membership drive; we've got all the members we want. And we've got intentions to do it more than four times per year." "Our intentions are to keep the road clean," Hanson adds to Reuters. "We love our race. We don't promote violence."Regardless of what they want to do, though, some lawmakers say it would be a disgrace to Georgia."The state of Georgia is absolutely shameful in even considering an application from the KKK," Democratic Georgia State Representative Tyrone Brooks tells ABC News. "If the state will accept an application from the KKK, we may as well get ready to accept applications from the Nazi party, Taliban, Al Qaeda and Aryan Nation."To Reuters, Rep. Brooks adds that the official guidelines for Georgia's adopt-a-highway program says that participating is limited to "civil minded" groups and that allowing the Klan to be sanctioned as such is unimaginable."My God, when you say that the Ku Klux Klan is now being considered in that category, it stretches the imagination," adds Brooks.And speaking of imagination, here is something to ponder: do white hoods go well with orange safety reflective vests?
You can share this story on social media: