Two convicted murderers on the loose after walking out of Florida prison
Published time: 17 Oct, 2013 18:37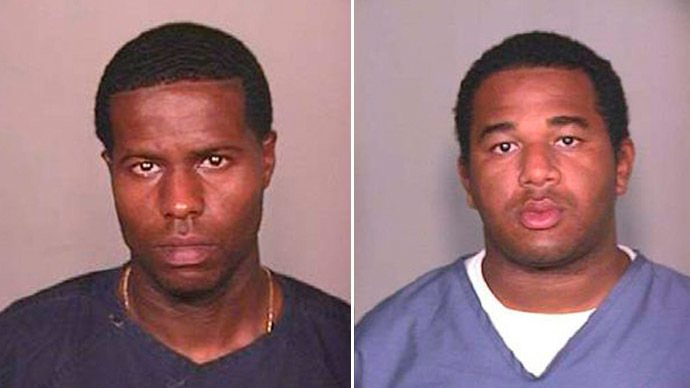 Two convicted murderers are on the loose in Florida after a local prison accidentally allowed them to walk free.
The two men, Joseph Jenkins and Charles Walker, were serving life behind bars before separately walking out of the Carrabelle prison on September 27 and October 8, respectively.
Multiple reports indicate the men were able to leave because of forged court documents that reduced their sentence. The Florida Department of Law Enforcement (FDLE) didn't realize a mistake had been made until this week on Tuesday, October 15.
"These two individuals are out. They shouldn't be, and we want to get them back in custody," Angelo Nieves, Orange County Sheriff's Office spokesman, said to the Associated Press. "This shouldn't have happened, but it did, and our concern is to get these individuals into custody."
Right now, law enforcement officials are focused squarely on finding and detaining the two inmates as quickly as possible.
"We're working with other law enforcement partners on how this could have happened, but right now our primary focus is on the manhunt," FDLE spokeswoman Gretl Plessinger said. "We are in the very early stages of the investigation to determine what happened."
According to the AP the forged papers were filed by the Orange County clerk of courts, which handles thousands of various documents every day. There's currently no way to efficiently authenticate all the paperwork that flows between the clerk's office and all the other agencies.
"We're kind of like the post office," Leesa Bainbridge, a spokeswoman for the clerk of courts, said. "It comes in and we move it along."
Jenkins was convicted of first-degree murder back in 1998 for shooting Orlando resident Roscue Pugh. Walker, meanwhile, was convicted of second-degree murder for shooting 23-year-old Cedric Slater in 1999.