Someone wants to look at hot Bulgarian girls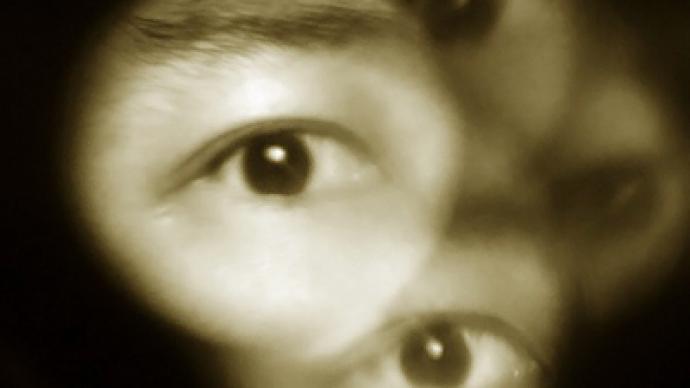 Someone's had their eye on a pair of European exchange students down in Tampa, Florida for a couple of months now. It's just now, however, that the two young women are finding out.
Vanya Amokovareva, 22, and 23-year-old Ralitsa Dzhambazova just discovered that, after sharing an apartment for three months in Tampa, hidden cameras have all-along been installed throughout their residence. The girls say that they just now stumbled upon the cameras, disguised to appear like smoke detectors or an alarm system, in every room of their apartment.One camera, says the girls, is pointed directly at their shower."I'm feeling very bad," Amokovareva told a local NBC affiliate."This is terrible. I never expected that this would happen to me and my friend," Dzhambazova echoes to Bay News 9.Authorities have traced wires leading out of the devices into an electronic box in a locked closet attached to what they say might be a wireless transmitter. Now the girls are concerned that they might be on the Internet."We are not in the porno industry or something like this," Dzhambazova responds. "I want the police in the United States to do something for a person like this – to protect us. This is terrible."Investigators have yet to name any suspects, though the young women have noted that their landlord does have a key, but that is to be expected.That landlord actually doubles as the girls' boss, however. They have been subleasing the apartment from him since coming to America and did modeling work under contract for the homeowner's pizzeria.Modeling work?"We wore superhero costumes and things like that," Dzhambazova says.In summation, two hot Bulgarian girls came to America, dressed up like sexy Batman for a Florida pizza shop while renting an apartment owned by their boss where hidden cameras were installed in the bathroom and bedroom. From hanging chads to Disneyworld and a voyeuristic European pizzeria sex scandal in between, the Sunshine State sure has it all.The landlord has told the press he cannot speak about the incident until he talks with his attorney.