To Catch A Predator host . . . caught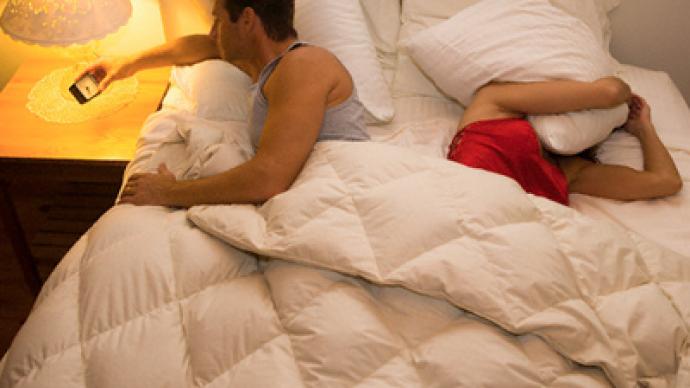 The hidden camera ploy that has propelled television host Chris Hansen into an American pop culture phenomenon has pulled a fast one on the To Catch a Predator star.
The Daily Mail is reporting today that Hansen, the Dateline NBC personality that has hosted the popular To Catch a Predator series from 2004 through 2007, has been caught cheating on his wife Mary Joan Hansen, with whom he has fathered two sons.It is being reported today that the National Enquirer was instrumental in arranging an undercover sting operation last weekend in which Hansen was caught on film going on a date with a blonde-haired reporter 20 years younger than him. The Daily Mail claims that the hidden cameras reveal Hansen and Kristyn Caddell, a 30-year-old journalist from Florida, going out to dinner at the hoity-toity Ritz-Carlton in Manalapan and then heading off to Miss Cadddel's Palm Beach apartment. The recording allegedly shows the couple then leaving her apartment the following morning with luggage in tow. Undercover footage reportedly recorded the couple driving along the ocean, at a gas station, a liquor store and eventually Caddell's apartment. The next day the tape continued to roll as Caddell took Hansen to the airport. As host of NBC's To Catch A Predator, Hansen and his crew have aired 12 investigations across the United States in which authorities carried out undercover stings to nab sexual predators seeking out children for elicit acts. After luring men to the homes of alleged underage prey, Hansen and a film crew question, document and humiliate criminals with the help of NBC videographers, hidden surveillance cams and law enforcement.Former Texas District Attorney Louis Conradt committed suicide in 2006 after a SWAT team entered his house during a sting enacted in part by the television program. Authorities had created a fictional 13-year-old boy to whom Conradt engaged in explicit online chats with. When SWAT later stormed his Terrell, Texas home as the Dateline crew surrounded the premises, Conradt killed himself with a Browning .380 handgun bullet to the head.Hansen has recently been investigating around Florida to try to find out how star athlete James 'Jimmy T' Trindade went missing in 2006. An anonymous source has told the Daily Mail that Hansen and Caddell met at a martini bar in Palm Beach earlier this year, and that "there was an immediate physical attraction between them."The source also claims that Caddell later boasted to friends that she spent the night with Hansen. The Enquirer is alleging that the couple has been continuing recondite rendezvous along the East Coast, with the two spending weekends together in Miami, Palm Beach and even New York City. Previously Caddell worked as an intern in NBC's New York City office.
You can share this story on social media: