Snowden 'aiding our enemies,' former CIA chief of staff says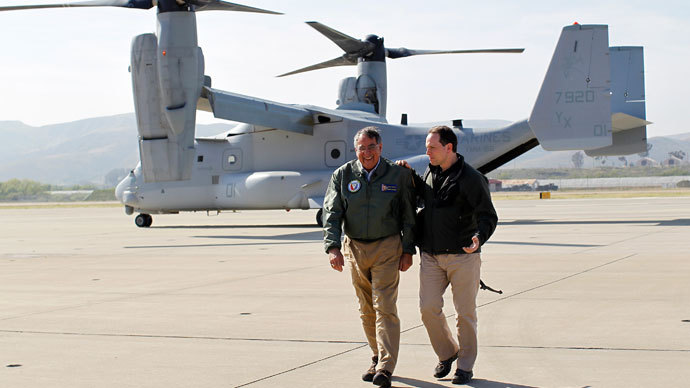 Americans continue to demand answers about the secret NSA surveillance programs exposed by Edward Snowden, but the leaking of classified documents pertaining to United States intelligence has some people up in arms for entirely different reasons.
Jeremy Bash, the former chief of staff for then-CIA Director Leon Panetta, told Politics Confidential that Snowden may be aiding America's enemies by going public with top secret information about expansive surveillance programs operated by the NSA.
When Snowden took credit for leaking National Security Agency documents to The Guardian, he said, "I can't in good conscience allow the US government to destroy privacy, Internet freedom and basic liberties for people around the world with this massive surveillance machine they're secretly building." But while members of Congress and the American public at large have voiced similar concerns over spy programs done in vast secrecy up until now, Snowden has also attracted a fair share of opponents for sharing information that was never meant to be divulged publically.
Speaking to Politics Confidential this week, Bash said the US government is worried about what else Snowden knows and fears further documents will be leaked to the press.
"If a foreign government learned everything that was in Edward Snowden's brain, they would have a good window into the way we collect signals intelligence," Bash said.
"I think he is very dangerous, because he has information in his head, he's making threats [and] he's on the loose," Bash added. "We don't know what other documents he copied, and we don't know who else he's talking to."
Glenn Greenwald, an American journalist who published Snowden's leaked documents for the Guardian last week, has since hinted that further disclosures are on the way.
When Snowden's identity was released last week, the Guardian said he was last known to be residing in a hotel in Hong Kong. In the days since, however, Snowden has seemingly slipped through the cracks and now remains the target of an investigation condoned by the White House and Justice Department alike.
Should Snowden begin speaking up, Bash said he fears what information America's adversaries could learn of. Snowden has already accused the NSA of conducting dragnet surveillance of American citizen's phone habits using Foreign Intelligence Surveillance Act court orders to collect statistics on millions of residents every day, as well as another program called PRISM alleged to eavesdrop on conversations done over the biggest Internet companies in the world. He's since suggested that the US has long been committing cyber-crimes against China, a claim that if true could put a series strain on American foreign relations amid repeated accusations about the East's own hacking operations,
 "What might have fallen into the hands of a foreign government, perhaps the Chinese?" asked Bash. "One of the things you see now is he is out there making threats that the Chinese government or other governments are going to learn about."
Snowden's mindset, Bash insisted, is clear to American authorities: "I've got more secrets, and unless you lay off me I'm going to spill those secrets."
"I think he could do tremendous damage," said Bash, who also called Snowden "delusional" and "very dangerous."
"He's not a whistleblower, by the way, because a whistleblower actually wants the rule of law to be enforced. He copied documents and he made a run for it. He may be actually aiding our enemies."
US President Barack Obama and the heads of the NSA and Federal Bureau of Investigation have all condemned Snowden's actions in recent days, with FBI Director Robert Mueller saying during a Capitol Hill testimony on Thursday, "These disclosures have caused significant harm to our nation and to our safety." Mueller added that the FBI and Department of Justice are taking "all necessary steps to hold the person responsible" for the leaks.
Meanwhile, though, others have hailed Snowden as a hero. "We should be thankful for individuals like Edward Snowden and Glenn Greenwald who see injustice being carried out by their own government and speak out, despite the risk. They have done a great service to the American people by exposing the truth about what our government is doing in secret," former congressman and presidential hopeful Ron Paul said this week. "It's a shame that we are in an age where people who tell the truth about what the government is doing gets into trouble."

Snowden is expected to be indicted shortly and charged with, among other likely counts, violating the Espionage Act of 1917. Army Private first class Bradley Manning is currently being tried in a military court for violating the Espionage Act as well, along with the military charge of "aiding the enemy." In the military, a conviction of aiding the enemy carries a maximum sentence of death. The 'Stand with Edward Snowden' petition has collected over 800,000 digital signatures. The aim is to collect 1 million voices, within 48hrs, calling on Obama to "crack down on PRISM, not Snowden". "It will send a powerful statement that he should be treated like the brave whistleblower that he is," reads the petition.