Cops beat, pepper spray and use Tasers on disabled boy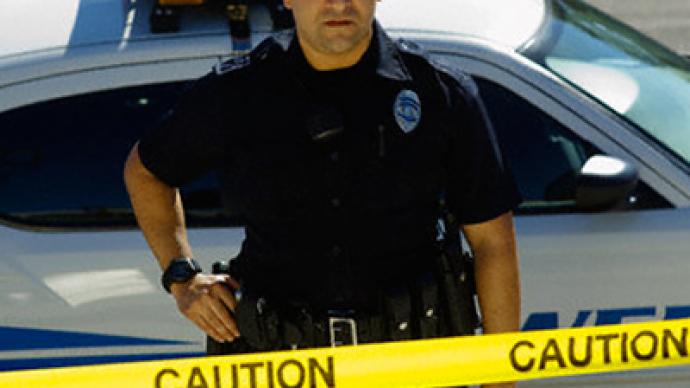 A 17-year-old mentally handicapped boy was opening the front door of his Dayton, Ohio home last week when police officers fired their Tasers at him before allegedly punching the disabled child in the chest and spraying him with mace.
The incident arose after Jesse Kersey was approached by police while on his bicycle on Saturday. The boy's mother, Pamela Ford, says her son was stopped by Officer Willie Hooper, who tried to talk to Jesse and then mistook his speech impediment as disrespect towards the copper. "Prior to the incident . . . Hooper knew Jesse and was aware that Jesse was mentally challenged," his mom says in a statement, however.Jesse became confused when Hooper began shouting, though, and began heading back to his house to have his mother help communicate for him. There on his front steps, two officers fired their Tasers.In a civil complaint filed in Dayton County this week, Ford says that officers Hooper and John Howard entered the home and struggled with her son. She says Jesse was standing against a door with his hands in front of his face, pleading "Please quit, please quit."Then, she says, Jesse was "hogtied" and put into a police car and eventually jail.Around 20 officers by then had reported to the scene.Ford says that a neighbor tried to alert Officer Hooper that Jesse was disabled as he chased the boy home, but he was instead reprimanded and warned that, if he did not go back into his home, he would be arrested.That statement also notes that "On numerous occasions, Ford and a family friend, Christopher Peyton, informed Officer Hooper that Jesse was mentally challenged/handicapped, and that Jesse did not understand what was happening.""At no point, even after being advised of Jesse's mental challenge/handicap by Jesse's family and numerous bystanders, did defendant Hooper, defendant Howard, or any other police officer present, attempt to communicate with Jesse or explain in terms he could understand as to why Jesse was being chased."Somehow the ordeal pinnacled with Jesse being booked for assault, resisting arrest and obstructing official business, but charges were dropped by the Montgomery County Juvenile Court after the boy was declared incompetent.Now Ford and an attorney are seeking damages from Dayton and Hooper and Howard for false imprisonment, false arrest, malicious prosecution, assault, battery, excessive use of force, infliction of emotional distress and civil conspiracy.The plaintiffs have not yet specified how much they will be seeking, other than it should total at least $300,000. Richard Boucher, a Dayton attorney for over 23 years, will be representing the family.
You can share this story on social media: