Man in toilet disrupts yoga festival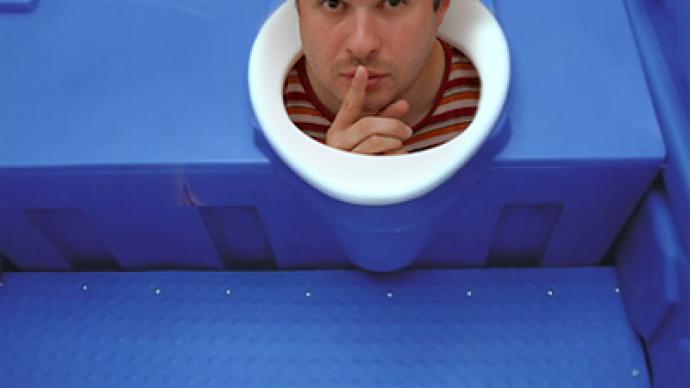 Boulder, Colorado authorities are on the hunt for a 20-something male with short brown hair that fled the Hanuman Yoga fest last week outside of Denver.
Cops are having a harder time than you'd expect finding the man though, especially given that he was covered in feces when he bolted from festival security.The incident occurred on June 17 when a woman told police she lifted the seat of a portable toilet at the event and noticed something moving in the tank. Suspicious, the unnamed woman asked a fellow attendee to check inside, to which he discovered a shirtless, barefoot man inside the tank underneath a tarp.An official release from Boulder Police reads that an event security supervisor waited outside the toilet for several minutes awaiting the man's escape, but after he emerged the subject fled on foot."The supervisor tried to detain the suspect, but he ran away, covered in feces," reads the release.The security guard at the scene said the suspect was wearing two leather bracelets and had several cuts on his back and legs.Authorities remain on the lookout for the man, assuming he hasn't succumbed to the advanced stages of Hepatitis A.Police say eyewitnesses think the man might be a local transient that goes by the name "Sky" and that was last seen in grey sweatpants.It is assumed an all points bulletin issued for the man has been since updated to alert citizens to keep their eyes open for a man in brown sweatpants.