Killer cop released after 11 months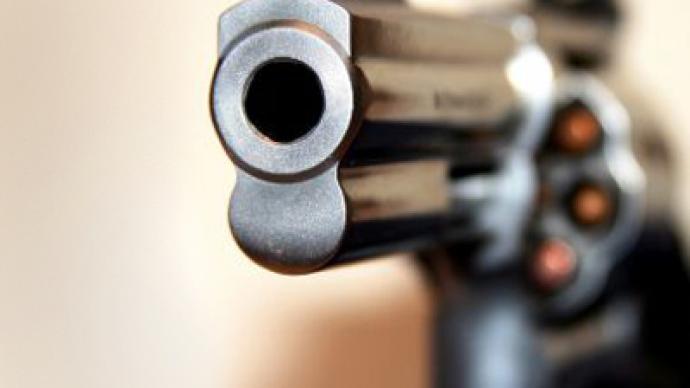 Less than a year after going behind bars, the San Francisco, California police officer convicted of killing an unarmed man from point-blank range has been released from prison.
Bay Area Rapid Transit Police Officer Johannes Mehserle was sentenced in July 2010 for involuntary manslaughter after fatally shooting 22-year-old Oscar Grant on an Oakland train platform on New Year's Day 2009. At 12:01 Monday morning, the Los Angeles County Sheriff's Department said he was freed.Mehserle claims he mistook his gun for his Taser when he fired a shot at Grant, who lay facedown at the train station. Hundreds of protesters rallied against Mehserle's sentencing of only two years back in July. Around 200 marchers gathered peacefully on Sunday night to show their dismay over the officer's release. Mehserle served only 11 months of his two year sentence.According to the Associated Press, Daryl Johnson, Grant's uncle, said at Sunday's protest, "A crime was committed, but it wasn't paid for. This needs to stop and the only way it's going to stop is if we stand together."Marching from the Fruitvale BART station where Grant was gunned down, protesters on Sunday demonstrated with signs displaying messages ranging from "Justice for Oscar Grant" to "Jail killer cops." Grant's relatives were notified of Mehserle's release late last week, which family member Cephus Johnson said was a reflection of "the total injustice that we received," reports the San Francisco Chronicle. Johnson says to RT that not only has his family lost someone they loved dearly, but his death has also "woken up the consciousness of the people in the community." He stresses that the lack of accountability held against Mehserle demonstrated "just how racist this criminal justice system is." "It was not an accident," he adds. "It was intentional. He has not been held accountable for the act."Grant's execution gained national attention after a cell-phone video of the incident was posted to the Internet. Following his sentencing last year, 152 protestors were arrested for what Oakland Police Chief Anthony Batts described as "tearing up the city." Mehserle was originally placed on paid leave before resigning from the force.
You can share this story on social media: