Cops paid after beating teen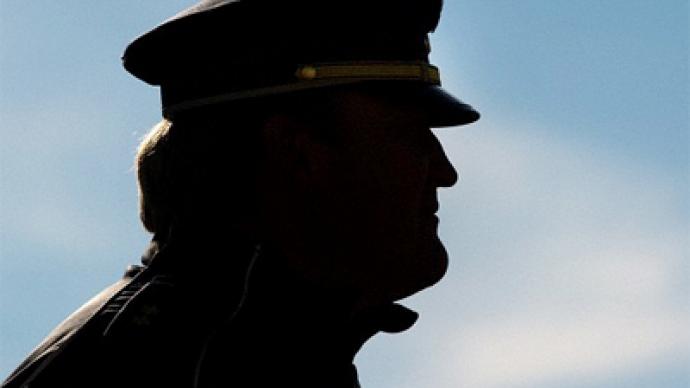 "Where's the money? Where's the gun? Where's the drugs?"
That's what Jordan Miles heard last January as he walked to his grandmother's home in his Pittsburgh, PA neighborhood. Miles was only 18 at the time, and when the three men got out of their car and approached him and began questioning, he ran.
The three men, it turned out, were police officers, dressed in plain clothes and staking out the neighborhood. Miles says they never identified themselves. They thought he had a gun. Later they said it was a bottle of Mountain Dew. Miles says even that part is made up. He also says they beat him. Badly.
When the night was over, Miles was in the emergency room. His face was badly cut and bruised. His hair was ripped from his scalp. According to the teen, the officers beat, kicked and choked him. When he began praying for his life, he was told to shut up. Then he was hit. When he was released from the hospital, the kid was charged with loitering, resisting arrest and aggravated assault until a judge decided to dismiss the counts.
16 months later, federal officials have decided that there is not enough evidence to charge the police officers with the beating. Three white cops have been reassigned for what Miles' mother believes to be racial profiling.
Getting back on the beat isn't the outrageous part. Neither is the lack of charges against them. They've remained on the payroll for the incident since January 2010, and even were paid overtime for extra hours they "would have" assumed had they been on the job. Miles still has problems with his knees and loses feeling in his face from time to time. He has been seeing a psychiatrist since the event and typically has nightmares and flashbacks.
"You're telling me three officers cannot take down a 150-pound, unarmed man without beating him, pulling out his hair and hospitalizing him?" said Tim Stevens, chair of the Black Political Empowerment Project. The official report released this month from the Justice Department explains that, "After thorough review of all of the evidence, experienced federal officials concluded that there was insufficient evidence to prove beyond a reasonable doubt a violation of the applicable federal criminal civil rights statutes."
The statement continues, "Proving 'willfulness' is a heavy burden, and means that it must be proven that the officer acted with the deliberate and specific intent to do something the law forbids.To act "willfully," for purposes of the federal statute, means to act with a bad purpose to disobey or disregard the law. Neither negligence, accident, mistake, fear nor bad judgment is sufficient to establish such a criminal violation."
The Pittsburgh Tribune-Review quotes an attorney for one of the officers as saying, "The cloud has been lifted . . . it is now crystal clear that these three guys did nothing wrong." Apparently in the Keystone State, beating an innocent teenager for walking to his grandma's house is a-okay.
Examples of overzealous policing in incidents of racial profiling aren't anything new. Coverage of it, however, is few and far between in the mainstream media. Cell phone footage of last year's execution of Oscar Grant, an unarmed California man who was shot in the back by a cop while he laid handcuffed, played a crucial part in the case of the officer that was charged with murder. Even still, despite the raw footage going viral on the web and witnesses insisting that racial slurs were called out before the shooting, the white cop, Johannes Mehserle, was found not guilty of second degree murder of a helpless black man. The execution—unlawful, unjust and from point-blank range—earned the officer as little as a year behind bars on a manslaughter charge. Across the country in Pittsburgh, three officers are getting off the hook for a brutal beating, where the evidence against Miles is nonexistent and his case against the cops is shown on his battered face.
"These three men have been out of work for almost a year and a half now. We're proud of all three of them, though, and we look forward to having them back, working right beside us," says Chuck Hanlon to the Tribune-Review; Hanlon is the vice president of the Fort Pitt Lodge No. 1 of the Fraternal Order of Police.
With the average police officer on the Pittsburgh force raking it around $50,000 annually, that adds up to upwards of$200,000 that PA taxpayers have dished out to pay the salaries for a year-and-a-half long vacation for the officers.
Even after nearly a year and a half of going through the ordeal, Miles remains positive. "I still know there's some good cops out there," he says. "I still respect police, but now I know there's some bad ones out there that need exposed. A few former police officers have told me to keep my head up and keep pursuing justice."
That's what the NAACP plans to do too. The group is looking to meet with Mayor Luke Ravenstahl and District Attorney Stephen Zappala with the goal of reversing the decision not to charge the officers.