Up to 10,000 US national park visitors risk exposure to deadly mouse-borne virus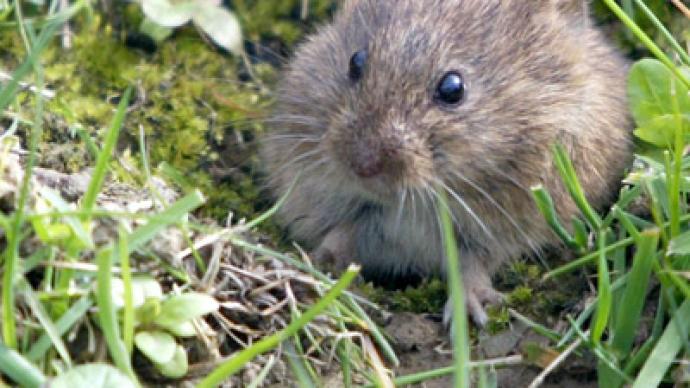 Several Yosemite National Park visitors have died as a result of a deadly mouse-borne hantavirus. As many as 10,000 people may have been exposed to it this summer.
Guests who stayed in lodging cabins at the Signature Tent Cabins at Curry Village between June 10 and August 24 are being warned to seek immediate medical attention if they have any symptoms of the Sin Nombre hantavirus, which spreads through contact with an infected rodent or its fecal matter.The National Park Service sent 3,100 e-mails warning tourists that they may have acquired the virus, which six people have already contracted, and two have died from.Yosemite's newly created hantavirus hotline is also fielding nearly 1,000 calls a day from panicked visitors."We're reaching out and they are reaching out to us, and we are trying in every way shape and form to be transparent and forthright," park spokesman Scott Gediman told the Associated Press. "We want to tell people this is what we know. The most important thing is the safety of park visitors and employees."Deer mice are suspected of being behind the spread of the virus, which people can acquire simply by breathing contaminated air or coming in contact with the rodent's urine, droppings or nesting material. A 2010 report from the state's health department found that about one fifth of mice trapped for testing in Yosemite National Park carried the virus. The disease is rare, but deadly. It was first identified in 1993. Between that year and 2011, there were 587 cases of human infection, of which one third resulted in death. The virus has a mortality rate of 38 per cent, according to the Centers for Disease Control and Prevention. In 2011, half of the 24 US hantavirus cases ended in death.It typically takes up to six weeks for the influenza-like symptoms to show up, but once the disease has incubated, rapid acute respiratory symptoms and organ failure can develop quickly. Early symptoms include fever, headaches, muscle aches, stomach problems, dizziness and chills. Four to 10 days later, the lungs begin to fill with fluid, making it difficult for the victim to breathe.The disease is currently incurable.All guests staying in the contaminated lodging cabins were removed on Tuesday while the park service cleaned them and closed all gaps in the walls that served as an entrance for the virus-carrying deer mice. If the efforts fail to keep the hantavirus out of the cabins, the cabins may be forced to shut down permanently.
You can share this story on social media: