In the company of a leader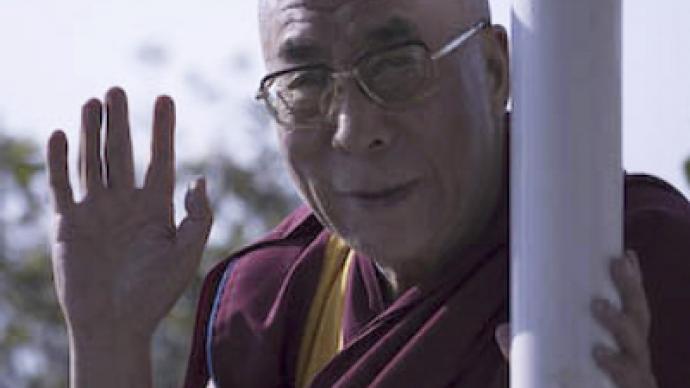 24 hours in the life of the Dalai Lama: This is not a new reality-TV show but a revealing documentary by one of Russia's top filmmakers.
"Sunrise/Sunset: Dalai Lama XIV" has just been presented to American audiences in Los Angeles and New York, and could even earn an Oscar nomination.
The documentary by Vitaly Manski has been screened during the prestigious "DocuWeeks" program, highlighting documentary films from around the world, and aimed at appreciative audiences in theatrical runs to qualify the films for consideration for an Academy Award. In fact, to be eligible for a nomination, a movie has to run in a commercial theatre in America for at least a week.
Manski already has a roster of international awards and is one of the most successful documentary filmmakers in Eastern Europe. His films have been screened at over 300 film festivals around the world, including Cannes, San-Sebastian, Berlin, Amsterdam, San Francisco, Locarno, Munich, Toronto and others.
The Russian filmmaker made a name for himself as creator of cinematic portraits of three former Russian presidents: Mikhail Gorbachev, Boris Yeltsin and Vladimir Putin.
His 72-minute film about the 14th Dalai Lama focuses on the Buddhist leader as a human being rather than a historic figure.
In an interview with Documentary.org , Manski was quoted as saying that "for many people – at least in Russia – the Dalai Lama is a brand name, as far from reality as Michael Jackson or Mickey Mouse. But why do the world's political leaders so intently listen to him? Why has he millions of worshippers and followers all over the world? What can we [learn] from a person living in a monastery located in a small village in the Indian Himalayas? These issues were enough for me to wish to make a film about the 14th Dalai Lama."
Although the film crew was allowed to spend a relatively short time in the residence of the Buddhist leader, they say they were impressed by the openness and sincerity the Dalai Lama welcomed them with, which was unprecedented and beyond any possible expression.
His day starts at 3 am with a fitness session, continues with a walk along the residential alleys, prayers and meditations. The Buddhist leader spoke openly with Vitaly Manski about the essence of the Universe and the role an individual has to play in religion and contemporary society. The cameras also caught quite a few absolutely unexpected moments that would surely enrich the Dalai Lama's image for those with a keen interest.
Manski said he watched no fewer than 25 documentary films about the Dalai Lama, all made by some of the world's largest broadcasters. "But not in a single movie could I feel a living person – maybe divine, but close to us: living among us. We wanted very much to avoid being authors of just another 26th or 27th film," Manski explained.
You can share this story on social media: