Fake CNN site riles real Cable News Network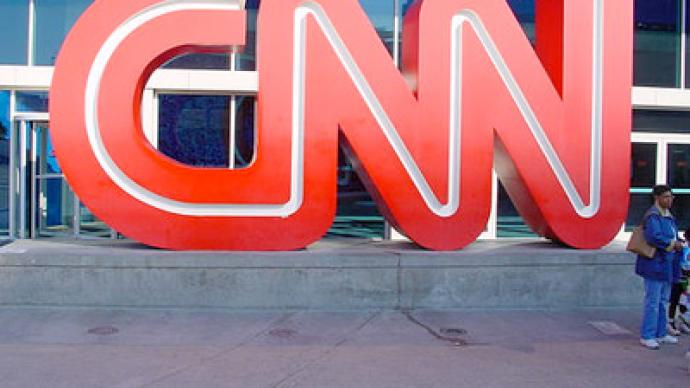 Libyan leader Muammar Gaddafi has resorted to a new form of torture to enact on female rebels attempting to overthrow his regime, reports CNNRussia.ru.
According to the article, "Libyan security forces use sexual potions of arousal like machetes to rape women."For emphasis, let's repeat that sentence."Libyan security forces use sexual potions of arousal like machetes to rape women."Why would CNN make such an allegation? CNNRussia.ru , it turns out, isn't affiliated with the Cable News Network. In fact, no one is quite sure exactly who is behind the Website. Unidentified cybersquatters have been publishing poorly-worded news stories in the Russian language to the URL, which appears to be generating prose through the use of an online translation service and almost certainly no proof-readers. A spokesperson for CNN London told The Moscow Times that the site is in no-way affiliated with the news outlet and that they are evaluating steps to see who is masterminding the effort. The stories—which, for the most part, are an exercise in surrealist gibberish compounded with buzz words and big names—differs from the "original" CNN.com stories that are listed as sources.In the meantime, however, more than 6,000 visitors are logging onto the site daily, with others checking in via the site's Twitter, Facebook and Livejournal pages. There, followers of the faux site's social media networks can read more about the potion machetes and catch the latest gossip on ex-IMF head Dominique Strauss-Kahn. According to CNNRussia.Ru, the former managing director's formal title is "IMF glans penis." The webstory is accompanied by an image not of DSK, but of a bison. And the Libyan aphrodisiac article? That's hosted alongside an image of what looks to be a soccer team.In a post to the CNN Russia Livejournal on Tuesday, a spokesperson notes that the translation is automated and acknowledges the errors. Who exactly is behind the site—and what their intentions are—still remains a mystery, though.If the owners of the fake news site are located, they most likely won't be in that much trouble. Unless the real CNN can prove that they suffered financial damage because of the site, that is. Even then, a fine wouldn't exceed $1,400 US dollars, and that's for violating a company's exclusive right to its name and the illegally using a trademark.Should Strauss-Kahn refute the allegations that he is a penis, however, then the pranksters might have a whole other lawsuit on their hands.
You can share this story on social media: