CIA suspends Iran operations chief over abusive behavior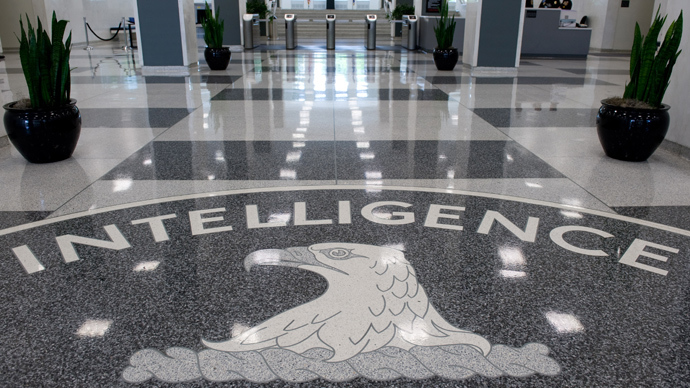 The Central Intelligence Agency has taken action against a high-ranking CIA official who has reportedly "created an abusive and hostile work environment," the Los Angeles Times reports.
Although the names of covert CIA agents are typically kept confidential, the Times confirmed that veteran officer Jonathan Bank — formerly the chief of Iran operations for the entire agency — has been placed on administrative leave after an internal probe unearthed new allegations of mismanagement.
The Times said they were publishing Bank's name because his identity was previously made public after a Pakistani journalist filed a lawsuit against him in 2010 with regards to the CIA's covert drone program there. Banks was working in Islamabad at the time of that incident, and has also held key CIA posts in the Balkans, Moscow and Baghdad, according to former agency officials who spoke to the paper on condition of anonymity.
This time around, though, Bank is being brought into the spotlight against for his alleged behavior while attempting to man the helm of the CIA unit that specializes in spying on Iran and that nation's nuclear program, Ken Dianian wrote for the Times on Sunday evening.
According to the reporter, both current and former CIA officials have confirmed that Bank was suspended last week following a meeting at agency headquarters in Northern Virginia that focused on his management style — something Dianian said officials told him they believe "put a crucial division in disarray."
Bank's Iran operations division, three sources told the Times, was in "open rebellion" because of Bank's management style, he reported, and several staffers from that unit have allegedly already asked to be sent elsewhere in the agency.
"Iran is one of most important targets, and the place was not functioning," one former official told the Times.
The attest allegations mirror a 2010 report from the CIA's inspector general that was unearthed last July by the Times.
"Perceptions of poor management, and a lack of accountability for poor management, comprised five of the top 10 reasons why people leave or consider leaving CIA and were the most frequent topic of concern among those who volunteered comments," the paper quoted from the report last year.
"Since the 2005 report on retention, the agency has taken no significant actions to address management accountability with regard to poor management that may lead to high rates of attrition," it continued.
As with most internal issues, the CIA this time around declined to comment specifically on Banks when reached by the Times. Dean Boyd, the agency's chief spokesman, did say, however, that "the CIA expects managers at all levels to demonstrate leadership skills and foster an environment that helps their employees perform at the highest levels to achieve agency objectives."
"Whenever that doesn't happen, we examine the situation carefully and take appropriate action," Boyd acknowledged.
Dianian reported that Banks, 46, was the top assistant to the head of the CIA's operations arm — now known as the National Clandestine Service — from 1999 through 2004. In 2010, Pakistani journalist Karim Khan attempted to sue Banks, then the head of the CIA's Islamabad station, for $500 million after his son and brother were killed by a drone strike in North Waziristan.
You can share this story on social media: