Suspected British LulzSec hacker could be extradited to US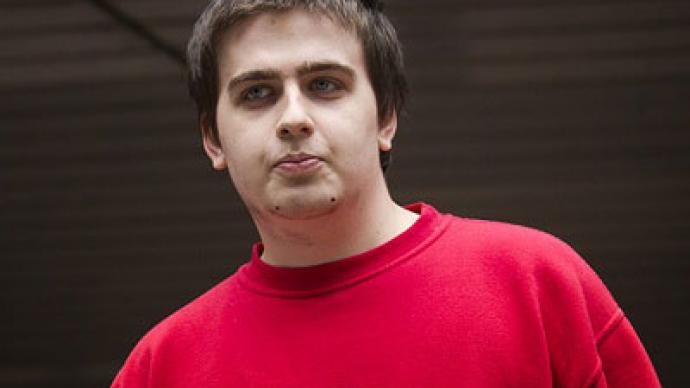 A federal grand jury in the US has indicted a 20-year-old British man for allegedly committing cybercrimes waged at Fox, Sony and others while a member of the Anonymous offshoot LulzSec.
American authorities have formally accused Ryan Cleary of Essex, UK with crimes stemming from his alleged involvement in Lulz Security, better known as LulzSec, a hacktivism collective that targeted several high-profile websites in May and June of 2011.
This week's indictment, filed at Los Angeles District Court in Southern California, makes claims that Cleary — while only a teenager — participated in cybercrimes that targeted major corporations with distributed denial-of-service (DDOS) attacks and stole sensitive information that he was not authorized to view. A spokesperson for the FBI has confirmed that the US may eventually ask that the UK extradite Cleary to the States.
Earlier this year Americans officials announced that a ringleader of the offshoot that hacked under the alias Sabu, Hector Xavier Monsegur, had been caught by the Federal Bureau of Investigation during the height of LulzSec's 50-day cybercrime spree and subsequently began working as an informant for the FBI. Monsegur was arrested in New York City on June 7, 2011, and the FBI has since stated that he began cooperating with their investigation immediately after; Cleary was caught overseas by authorities only days later.
Cleary was charged with five offenses related to cybercrimes by UK authorities after his arrest last year, but now prosecutors in the US have indicted him as well. Cleary's attorney tells the Daily Mail that his client was taken into custody this past March for breaching the bail conditions established after last year's arrest.
According to the US indictment, Clearly conspired with other hacktivists to infiltrate the computer networks of the Fox television program The X-Factor during LulzSec's 2011 cybercrime spree and was also involved in a hack that targeted the systems owned by Sony that hosted a database of personal user information. Prosecutors also believe that Cleary served some sort of role in the hack waged on the PBS News Hour television program that was reported to be an act retaliation for a critical documentary on WikiLeaks founder Julian Assange aired by the network. Alleged representatives for LulzSec openly credited themselves with both of those attacks, and others, before disbanding barely a month after their first hack.
You can share this story on social media: