Sabu - The FBI's most valuable hacker
Published time: 9 Mar, 2012 19:42
Edited time: 25 Dec, 2013 08:48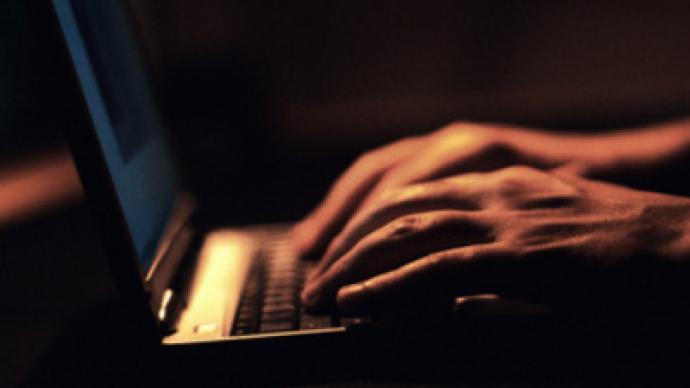 In the nine months since the FBI busted the hacker known as Sabu for his roles with LulzSec and Anonymous, authorities say he worked all hours of the night to help them nab others within the group.
Assistant US Attorney James Pastore told a Manhattan federal court judge that Hector Xavier Monsegur, the 28-year-old hacker behind the Sabu pseudonym, gave authorities his full cooperation since being arrested in June. According to information discussed in court this week, the FBI arrived at Monsegur's New York City apartment at 10:15 p.m. on June 7, released him after posting bond the next day and then the hacker immediately began offering his services to the feds.
"Since literally the day he was arrested, the defendant has been cooperating with the government proactively," said Pastore. Authorities say that it was that cooperation that helped them identify and locate the five other hackers that were arrested early Monday. Only one other American has been charged so far after the FBI infiltrated Anonymous with the aid of Monsegur — Jeremy Hammond of Chicago.
Authorities say Monsegur failed to cloak his tracks with encryption just once last year, giving them an opportunity to start surveillance and eventually build a case to arrest him. He eventually pleaded guilty to 12 charges relating to computer crimes, but only after signing a cooperation agreement with the US government, the details of which have not been made available yet.
If convicted on all charges, Monsegur could spend the rest of his life in prison. Given his cooperation and efforts to help arrest the five others, however, such a sentence seems unlikely.
Pastore adds that Monsegur would spend hours at night speaking with other hackers under the command of the FBI. In a phone call Monsegur allegedly made to Gawker during his stint with the FBI in September, however, the website writes that he called-out other hackers for working as federal informants. Gawker even adds that Monsegur shot down allegations at the time of working for the FBI. "That's bullshit," he told them. "I stop posting on Twitter and mad rumors get started."
Monsegur is believed to have masterminded the LulzSec hacking collective, an offshoot of Anonymous that started last spring. In just 50 days, the group launched a series of attacks on the computer systems of major corporations and government groups, only to disband without notice and fade into obscurity. Anonymous continued, however, and has launched high-profile assaults in the time since Monsegur began working as an undercover informant.
Despite authorities touting the arrest of Sabu as a victory for removing a leader of Anonymous, others within the hacktivist collective have been quick to call it a defeat. Twitter accounts belonging to members of Anonymous have largely condemned both Sabu and rumors of their demise in the days since Monday's arrests. "We don't have a leader," reads a tweet from the YourAnonNews account. "A movement against authority without leaders drives authority insane; they cant break down a movement by corrupting the leader," adds the account.
In February, members of Anonymous temporarily crippled the website for the FBI.