BP blasts US judge in fight against compensation claims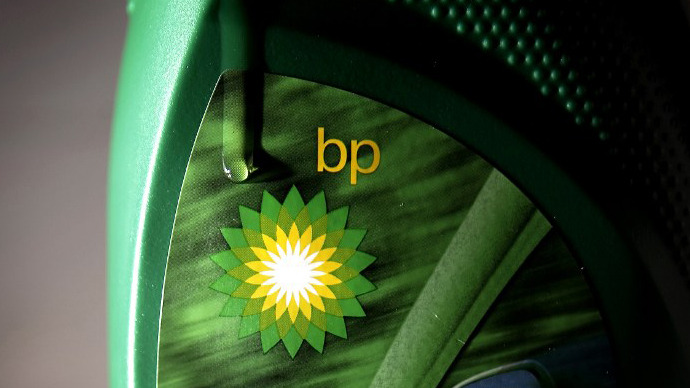 Oil giant BP has petitioned a US court regarding the company's payouts stemming from its 2010 Deepwater Horizon spill in the Gulf of Mexico, accusing a judge of allowing "absurd" compensation claims and a "raid on its coffers."
BP wants to halt payouts, amounting to millions of dollars, in what it calls "spurious" compensation claims to victims of the spill.  The incident was the largest marine oil spill in history, killing 11 rig workers and discharging some 4.9 million barrels via an uncontrolled leak for 87 days.

The ensuing settlement between BP and the US Department of Justice in November of 2012 meant that the oil company pleaded guilty to 11 counts of manslaughter, as well as two misdemeanors and one felony count for lying to Congress. The company is also still in court for criminal and civil settlements, which have thus far cost the company $42 billion.

At stake now, according to the new filing by the oil company, are unchecked payouts being permitted under presiding Judge Carl Barbier that could increase BP's liability by $14 billion. According to The Guardian, BP has expressed in that filing that the additional billions, which the company has not budgeted for, could cause the company "irreparable" harm and make it the target of a takeover. BP was rumored to be a takeover target in late 2012 by Royal Dutch Shell.

BP has absorbed large losses stemming from payouts for the massive Gulf spill and sold assets to compensate, taking most of the blame for the extensive damage to surrounding marine and wildlife habitats, as well as the loss of revenue for local maritime industry caused by both the spill, as well as cleanup efforts that involved controversial use of oil dispersant chemicals.

In March, the company completed a deal to sell its half of the integrated Russian TNK-BP oil company to Rosneft, in return for $27 billion in cash and shares -- $4 billion of which it intended to return to shareholders.

Now, citing increasing payouts to Gulf spill claimants under an existing deal, BP has complained that it may have to review its dividend to shareholders. As a result, the company was reportedly considering approaching Prime Minister David Cameron to raise the issue with President Obama, who once called the BP Gulf spill "the worst environmental disaster in American history."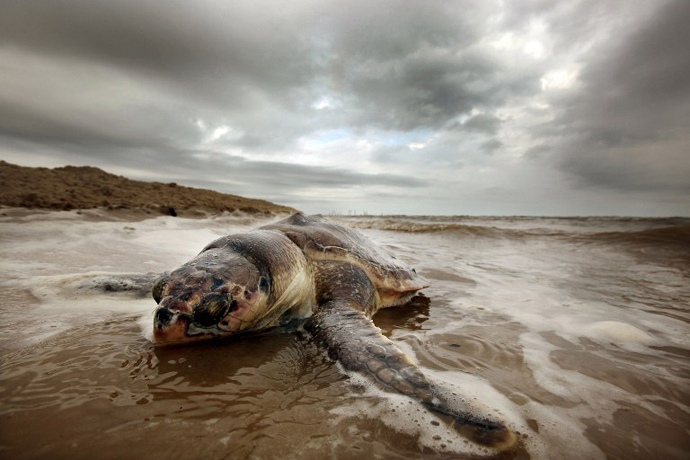 According to the legal injunction filed by BP, Gulf coast businesses in the US are pursuing multi-million dollar claims for "non-existent, artificially calculated" losses.
In a filing with a New Orleans court last Friday, BP argues that "while the ultimate amount at stake is at present inestimable, awards for fictitious losses already are hundreds of millions of dollars and could reach billions."
In addition to overseeing payouts to claimants, Judge Barbier is also overseeing a civil claims trial that seeks to determine blame for the 2010 Deepwater spill, now in its seventh week.
In response to BP's claims against him, Judge Barbier accused the oil company of trying to move the claims process to the Fifth Circuit Court of Appeals and beyond his jurisdiction.  
"What you're really trying to do - it's quite obvious and there's no subtlety here - is you're trying to get this issue to the Fifth Circuit," Barbier said."If you believe you have a right to appeal, you can take that up with the circuit and then ask me to stay the order. I don't know why we're going through all these machinations," Barbier added.

In April both Florida and Mississippi announced suits against BP and oil rig contractor Halliburton under the Oil Pollution Act, just within the law's three-year statute of limitation. Officials in Florida announced they would seek lost revenues as a result of the spill, as well as punitive damages "due to the egregious nature of the misconduct" leading up to the oil rig explosion and spill.
On Thursday, British officials denied that BP had sought PM David Cameron's intervention in reducing compensation claims.