BP profits triple on deal with Rosneft and new production boost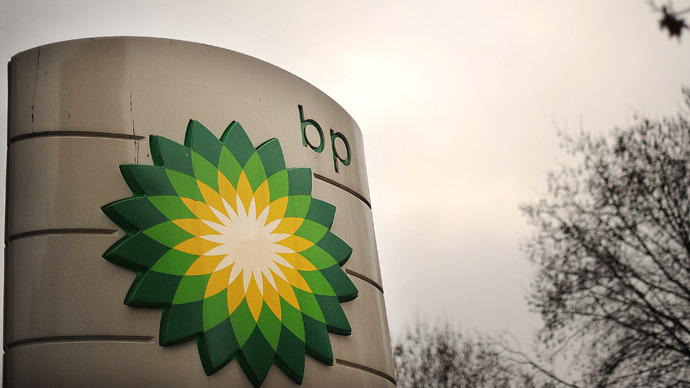 Europe's second-biggest oil business BP has posted a threefold increase in net profit to $16.9 billion in Q1 after the company sold its stake in the Russian TNK-BP unit to Rosneft and boosted production.
The completion of the deal at the end of March brought BP $12.4bn from Russian state-run Rosneft for its stake in the venture, leaving BP with about 20 percent of Rosneft. Most of the cash from the deal will be used to buy back $8 billion in shares, Bloomberg reports. 
"These strong first-quarter results demonstrate the progress BP is making in delivering the performance milestones that support our 10-point plan and underpin our commitment to material operating cash flow growth by 2014," BP CEO Bob Dudley said in a statement aimed to convince investors that BP is now recovering from the Gulf of Mexico oil spill three years ago.
"The early completion of the sale of our interest in TNK-BP has also allowed us to begin a share buy-back program which we expect to return up to $8 billion to our shareholders and reflects the reduction in BP's asset base following our divestment program over the past three years."
Apart from the income from the deal with the Russian oil major (which has become the world's biggest oil company after the purchase) BP also reported underlying profits of $4.2 billion, 9 percent lower than in the same period last year. The figures were largely above analysts' forecast of $3.2 billion. The analysts also mentioned that the company's profit would be hard to predict accurately as the company has gone through many changes over the past year and also had to sell off assets to repay the $40 billion fine imposed after the spill in the Gulf of Mexico. 
BP shares leaped their most in six months in London trading, becoming the biggest riser in the FTSE 100 index of leading companies.
A BP statement said the company attributes the better-than-expected result to a boost in new production from its most financially successful projects such Angola and the Skarv project in the North Sea, which have compensated for the production BP lost elsewhere, The Daily Telegraph reports. 
Total production excluding Russia dropped 5 percent to 2.33 million barrels of oil and gas per day due to the asset sales.