Rosneft finalizes TNK-BP deal, becomes world's largest oil producer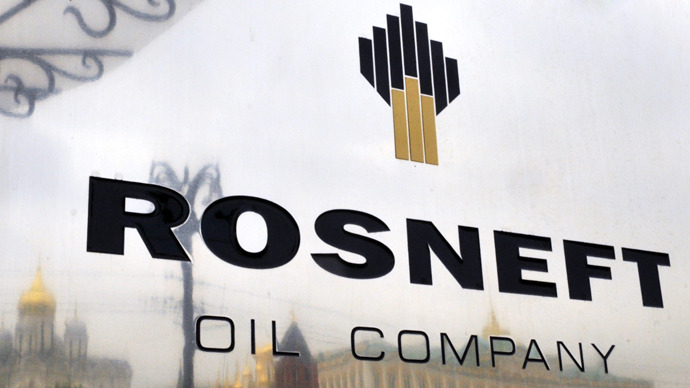 Russian oil giant Rosneft has finalized the purchase of TNK-BP Thursday becoming the biggest oil company in the world. The deal has previously been approved by the Russian and Ukrainian antimonopoly watchdogs, and the European Commission.
Rosneft has acquired 100% of the company currently joint-owned by BP and the AAR consortium (Alfa Group, Access Industries and Renova).

Russian President Vladimir Putin congratulated the two sides on the completion of the deal during a meeting with BP Group Chief Executive Robert Dudley and Rosneft President Igor Sechin.

"I think that you, being a new member of the executive board, will bring in your managerial experience to Rosneft. You see how we treat you and I hope that BP's activity will soon shift to Russia," Putin told Dudley.
In response, Dudley said that BP supports its Russian partner in every possible way and will stand behind it, adding that they came in Russia seriously and for the long haul.
BP earns $16.65 billion in cash and becomes the second biggest shareholder of Rosneft after the Russian state, with a 19.75% stake. AAR gets $28 billion. The two previous owners get $1 billion each as a bonus interest fee.
Oiling the future

The new Rosneft will produce 200 million barrels of crude oil per day and become the largest producer in the world, with 28 billion barrels of oil reserves.
The company will be headed by the current Rosneft vice-president, Eduard Khudainatov, while most of the TNK-BP senior managers, including executive director German Khan, will leave their posts. Robert Dudley is expected to make it to the board of Rosneft. He could also be joined by another BP representative.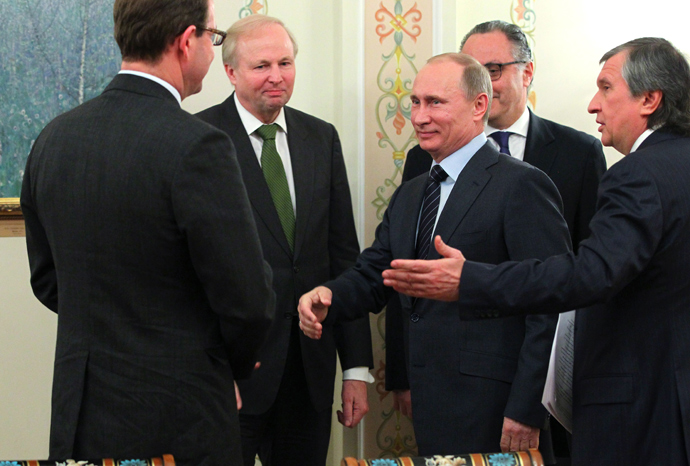 Given TNK-BP's oil fields are more depleted than those of Rosneft, the company's efficiency will be adversely affected. Its operating expenses are expected to rise from $2.9 to $3.7 per barrel produced, and from $3.04 to $3.17 per barrel refined. The refining throughput will drop from 48.5% to 45%. But still it is a good bargain for Rosneft, believes Investcafe analyst Yulia Voitovich.
"Rosneft plans to earn $4-5 billion from developing the Vankorskaya field in Eastern Siberia [previously owned by TNK-BP]. Besides, the asset consolidation is expected to bring the company around $4.5 billion," she told RT.
In order to complete the deal, the Russian oil major this week borrowed almost $6 billion from Gazprombank, the largest transaction in the history of Russia's banking system.
Rosneft also agreed for another $29.8 billion line of credit with a group of international banks led by Bank of America, Merrill Lynch and Citigroup. The first transaction took place last December, with the second part transferred in February.
After the purchase is finalized the company's debt service coverage ratio will rise from 1.2 to 2.2. But according to Voitovich, Rosneft "could lower debt load very quickly" courtesy of diversification of loans.
"The company could get an advance of $10 billion from Glencore and Vitol and $30 billion from China in exchange for guarantees of future oil supplies," said the expert.
You can share this story on social media: