Russia's tight-lipped 'second most powerful man' named in Time 100 Influential People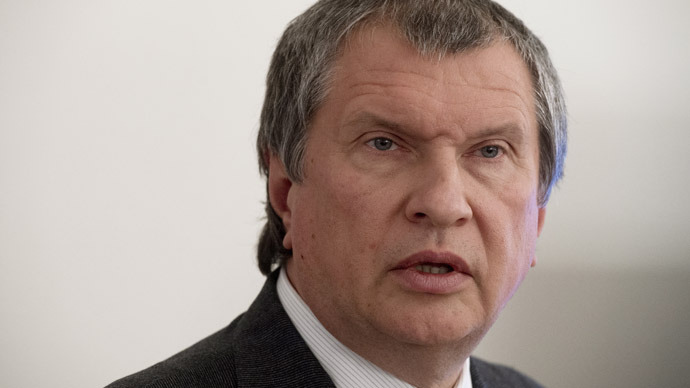 The CEO of the world's largest listed oil producer Rosneft, and one of Vladimir Putin's closest lieutenants, Igor Sechin has been named in Time Magazine's list of the 100 Most Influential People.
The publicity-shy former security agent has been near the top of the Kremlin hierarchy since Putin's first election win in 2000, but was propelled to the list by the high-profile purchase of TNK-BP by the Russian state-owned giant Rosneft in a cash-plus-shares deal worth about $60 billion last month.
"Igor Sechin has always been known as "the expansionist." While others have been happy skimming profits, Sechin was always about conquest," writes analyst Vladimir Milov in the magazine.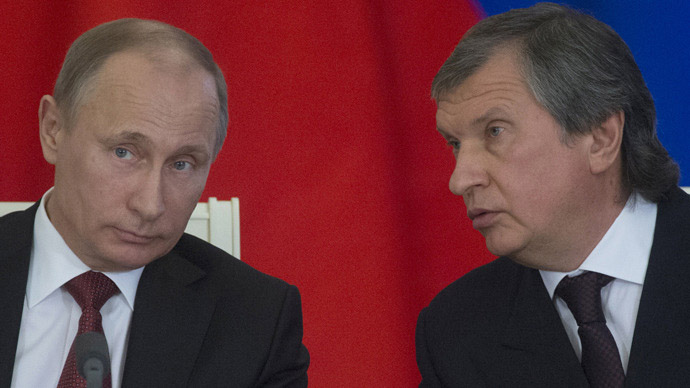 In Time's list Titans – or business leaders – Sechin sticks out among trendier names like SpaceX founder Elon Musk and Instagram founder Kevin Systrom. But the power he wields is incomparable.
The 52-year-old former Deputy Prime Minister and Deputy Chief of the President's Administration currently occupies no political post, and the latest Forbes list of Russia's 200 richest men does not have his name on it (though he did make the magazine's Most Powerful list in 2009). Yet Igor Sechin is frequently named by media insiders as an oil tycoon and the second most influential man in Russia, behind only Putin himself, and ahead of current Prime Minister Dmitriy Medvedev.
The former Portuguese-language military interpreter (and alleged Sovet spy in Africa) has spent his entire political career as Putin's aide, initially in charge of scheduling his daily meetings, as the two worked their way up from the Mayor's office in St. Petersburg in the early 1990s.
Little was publicly known about Sechin when Putin was voted in for his first term, but he became a household name when Mikhail Khodorkovsky accused him of driving the legal process against him and his oil company Yukos in 2004.
Following Khodorkovsky's imprisonment, Yukos was absorbed by Rosneft, a government company several times smaller, where Sechin had been elected as CEO just several months earlier

"There was no expropriation," Sechin explained when questioned on his involvement with Yukos in a rare interview with Wall Street Journal last year.
"Yukos left a trail of not just simple violations, but of very grave criminal offenses, such as murders, torture and extortion. The cases were investigated, evidence of the motives of the murders were proved, the criminal weapons were produced."
Since 2004, Rosneft has expanded steadily to employ more than 160,000 people, while making more than $11 billion in profits last year – even before the mega-takeover of TNK-BP.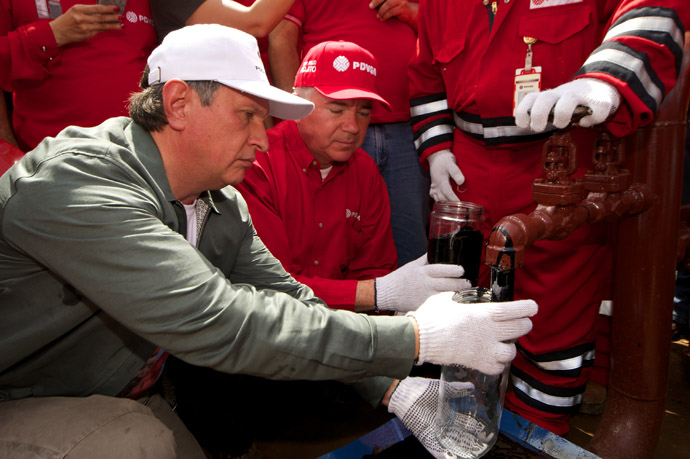 Western observers have frequently portrayed Sechin as 'Darth Vader' to Putin's 'Emperor', and the leader of the Siloviki (security forces) faction in the Kremlin. Russian Kremlinologists have presented a more nuanced portrait of an ambitious statist (Sechin has consistently opposed the privatization of government-owned assets) but a man who derives his power from the authority of his boss, rather than some shadowy operator.
But whatever his role in Russia's ruling hierarchy, the one thing that has never been in doubt is Sechin's fierce loyalty to Putin (himself Time's Man of the Year in 2007). Throughout their time working together, Sechin was reportedly always the first person to greet Putin when he came into his workplace, and never left before his superior.
He staunchly defends Russia's existing political order.
"After the collapse of the USSR, there was instability," Sechin told the Wall Street Journal. "Now, we have political stability, and it's one of the highest in the world"
Incidentally, the only Russian on the Time 100 list last year was opposition leader Aleksey Navalny. He is currently on trial on charges of embezzling $500,000 dollars' worth of timber.

You can share this story on social media: