Zuckerberg's lobby group losing top donors over Keystone XL support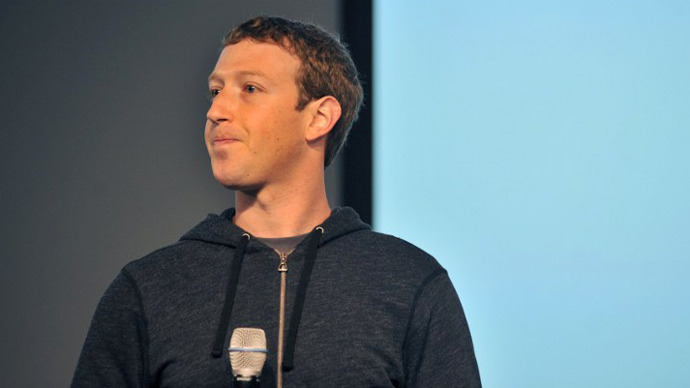 Though only officially announced in April, the new political lobbying group spearheaded by Facebook CEO Mark Zuckerberg has already waded into controversy after a subsidiary sponsored a television ad for the controversial Keystone XL tar sands pipeline.
FWD.us, the new group comprised of Silicon Valley heavyweights such as LinkedIn CEO and founder Reid Hoffman, super-angel investor Ron Conway and counting on the support of the likes of Microsoft's Steve Ballmer, began to make headlines after Zuckerberg made the group's official debut in a Washington Post op-ed describing the group's purported focus on immigration reform.
However, the group became the target of vocal criticism after two of its subsidiaries, Americans for Conservative Action and the Council for American Job Growth, sponsored TV ads that criticized President Obama's health care policy, and another supporting the construction of the Keystone XL oil pipeline. Advocacy groups including the Sierra Club, the League of Conservation Voters and MoveOn.org all announced last week that they would suspend advertisement buys on Facebook in response to the Keystone XL ads.
In response to the controversy FWD.us expressed its intent to pursue a broad agenda, which seemed confusing considering the freshly-launched group seemed primarily focused on immigration:

"We recognize that not everyone will always agree with or be pleased by our strategy," said Kate Hansen, a spokeswoman for FWD.us to The New York Times.

"FWD.us remains totally committed to support a bipartisan policy agenda that will boot the knowledge economy, including comprehensive immigration reform," she added. 

Branding issues aside, the group's bipartisan agenda did not seem to sit well with Elon Musk, the South African entrepreneur and founder of SpaceX and co-founder of the Tesla electric car company, who withdrew his support from Fwd.Us last week. As one of the country's most visible proponents of clean energy development, the lobby group's connections to the antithesis of those efforts, the Keystone XL pipeline, likely made his departure all but inevitable.
Along with Musk, the CEO of social networking company Yammer also withdrew his support last week, per a Reuters report on the fallout from the Fwd.Us conservative arm.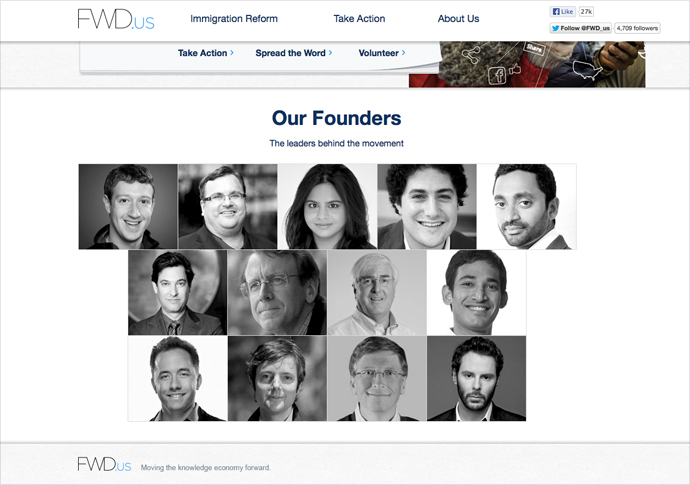 According to an investigation conducted by The New York Times into the recent television advertisements, FWD.us would only say that it had spent "seven figures."

Jim Manley, the former chief spokesman for Senate majority leader Harry Reid, told the Times that Zuckerberg had the opportunity to make a correction from the teachable moment.

"He is finding out it can be very, very problematic to get your company involved in hot-button social issues," said Manley, now a director at the Washington lobbying and public relations firm Quinn Gillespie.

"There is going to be blowback. You are going to pay a price for it," added Manley.
If Monday's news are any indication, blowback for FWD.us may indeed not be over. CREDO, the mobile phone carrier with a progressive advocacy arm, has begun an online petition calling for Yahoo CEO Marissa Mayer, LinkedIn co-founder Reid Hoffman, eBay CEO John Donahoe and even Zuckerberg himself to abandon the group.
According to the new petition, tech executives that promote clean energy policies have no business supporting (even if indirectly) political ads that undermine those efforts. Interestingly, a spokesman for eBay CEO Donahoe, a founding member of FWD.us, responded on Monday that he was not affiliated with the group.
Whether FWD.us can move forward while pursuing a "bipartisan" agenda while still counting on the support of Silicon Valley all-stars, many of whom are devoted to popular progressive causes, is very much unclear.
News of the group's untimely demise would seem equally premature, however, considering the lengths to which FWD.us has gone to secure powerful representation within Washington, DC. In addition to donor lists stacked with top-tier tech executives, it has also contracted the services of influential political consultants, including Joe Lockhart with the Glover Park Group, Republican consultant Jon Lerner, and Rob Jesmer, former executive director of the National Republican Senatorial Committee.

You can share this story on social media: