Russian billionaire switches to Apple from Facebook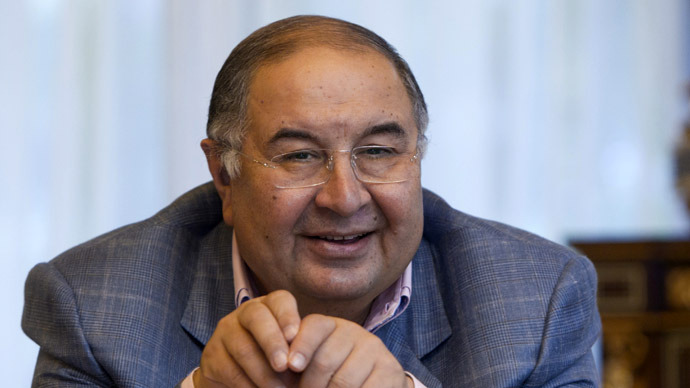 Wall Street's disillusionment with Apple hasn't deterred Russia's richest man Alisher Usmanov. Fresh from a 10-fold investment return from Facebook he's buying $100 million worth of Apple stock.
Analysts cast their doubts on Apple when its stock plunged below $400 and it posted its first profit decline in a decade, which was followed by an 18 percent second quarter earning dip. The stock closed Monday on the NYSE near $420, a far cry from the $705 peak price that coincided with the release in September of the iPhone 5.

Apple's sales surpassed Wall Street's estimates by almost a 2 million units, but the profit drop stole the financial headlines. Apple sold 37.4 million iPhones and 19.5 million iPads, bringing in $43.6 billion, up 11% from $39.2 billion year-on-year.

Apple will still need to fend off competition from Samsung, as they edge their influence in the smart phone and tablet market.  

With record low stock prices and little market confidence, Usmanov is capitalizing on investors' spout of doubt. 
"When the company lost $100 billion of its market value, it was a good time to buy its shares, as the capitalization should rebound," Usmanov told Bloomberg in an interview in Moscow.

Apple's gross margins are likely to continue shrinking in the short-term, but Usmanov sees the long-term market potential of the iPhone.

"But for the next three years I believe Apple is a very promising investment, especially given large dividend payments and buybacks."
"I believe in the future of this company even after Steve Jobs," Usmanov added.

Usmanov, a metal tycoon who exited the metal business and entered telecoms at just the precise moment, has made the lion's share of his wealth from the Mail.ru group. He has 10% ownership in Facebook, Mail.ru has 40 percent in Vkontakte, Russia's copycat version of the social network, which has 100 million users and counting. Usmanov is also after a majority share in Vkontakte.

Usmanov acquired Facebook shares through his Mail.ru group in 2009, when the social-media network was valued at $6.5 billion, according to Bloomberg estimates. Usmanov's company sold a $1.7 billion share during Facebook's initial public offering in May 2012, pocketing $1.4 billion in the deal.