Bloomberg editor resigns over disagreements with editorial policy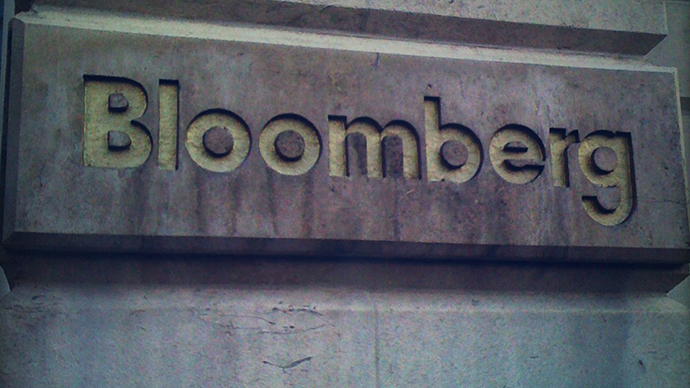 The editor at large of the Asia section managed by Bloomberg News has resigned over what he says was the mishandling of an investigative piece about China.
Ben Richardson announced on Monday that he had left Bloomberg after 13 years there over a story that was shelved last year, reportedly because higher-ups at the news company feared the organization's future in China would be risked if it was published.
The New York Times reported last November that Bloomberg News editor-in-chief Matthew Winkler was the one who told journalists at the Asia office that they could not go forward with an article that linked some of the wealthiest men in China with the families of the country's leaders.
"He said, 'If we run the story, we'll be kicked out of China,'" one Bloomberg staffer told the Times on condition of anonymity.
If the company was expelled, it would have put at risk a substantial amount of money generated by the sale of Bloomberg financial data terminals throughout China.
"Mr. Winkler defended his decision," Edward Wong wrote then for the Times, "comparing it to the self-censorship by foreign news bureaus trying to preserve their ability to report inside Nazi-era Germany."
Now four months later, Richardson says he's resigned over the incident.
"I left Bloomberg because of the way the story was mishandled, and because of how the company made misleading statements in the global press and senior executives disparaged the team that worked so hard to execute an incredibly demanding story," he wrote in an email to media blogger Jim Romensko on Monday.
Last year's account in the Times, Richardson added, "was a fair summation" of what was happening at the Asia office, and that "the threat of legal action has hung over our heads if we talked" since that story broke.
According to an article published in the Times on Monday, Richardson is the third reporter or editor to leave Bloomberg since then.
"Clearly, there needs to be a robust debate about how the media engages with China. That debate isn't happening at Bloomberg," he added to Romensko. "[Bloomberg independent senior editor] Clark Hoyt supposedly reviewed the story and declared that it wasn't ready for publication. But, to my knowledge, he didn't ring or contact any of the team who worked on the story to discuss it. We don't even know which version of the story he reviewed. Certainly the final version that I saw had been gutted and narrowed down so much that it could be dismissed as a story about 'a bankrupt theatre chain.' The reporters who worked on the story for months didn't get to review the copy before it was unilaterally spiked on a conference call with a ludicrous amount of top brass."