Blackwater was CIA's extension, founder Erik Prince admits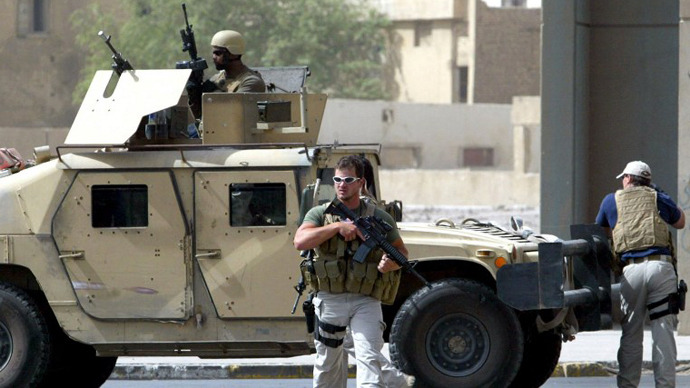 Erik Prince, founder of Blackwater - now known as Academi - claims his firm "became a virtual extension of the CIA," taking orders from the agency.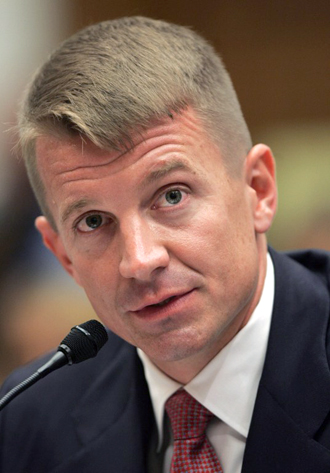 In an interview published Thursday by the Daily Beast, Prince revealed how deeply connected Blackwater was to the Central Intelligence Agency, especially in the early 2000s. Last month, federal prosecutors dropped felony charges against Blackwater personnel after it was revealed that the employees had been acting under the orders of the US government. After a three-year-long prosecution, most of the company's executives walked free and two men received nothing more than probation, house arrest and $5,000 fines.
But the tens of thousands of pages of court documents from the case shed light on an argument the company made throughout those three years – that Blackwater itself was an extension of the CIA.
"Blackwater's work with the CIA began when we provided specialized instructors and facilities that the Agency lacked," Prince told the Daily Beast."In the years that followed, the company became a virtual extension of the CIA because we were asked time and again to carry out dangerous missions, which the agency either could not or would not do in-house."
Initially, lawmakers believed the CIA was "looking for skills and capabilities, and they had to go to outside contractors like Blackwater to make sure they could accomplish their mission," said retired Congressman Pete Hoekstra. But the relationship was in fact much closer than believed.
When King Abdullah of Jordan visited the US in 2005, he took a trip to the Blackwater headquarters in Moyock, North Carolina, where company executives awarded him two gifts – a modified Bushmaster AR-15 rifle and a Remington shotgun. The weapons were labeled with the Blackwater logo, but Prince says that the CIA asked the company to give Abdullah the guns "when people at the agency had forgotten to get gifts for him."
In a 2008 raid of the Blackwater headquarters, the Bureau of Alcohol, Tobacco, Firearms and Explosives (ATF) discovered that the weapons given to Abdullah had been registered as personal property by two employees at the agency – and there was no paperwork indicating that they were now in the possession of Jordanian royalty.
Additionally, the ATF found that many of Blackwater's weapons had been purchased illegally. Some of these weapons, which included Romanian AK-47s and 17 Bushmaster AR-13s, had illegally had their barrels shortened and been exported to other countries in violation of federal gun laws.
Blackwater argued that in all of these instances, it had been working on behalf of the CIA. Court documents include depositions from CIA executives testifying that Blackwater provided weapons and training for them. One court document even lists "Erik P" as a CIA officer himself.
"The CIA routinely used Blackwater in missions throughout the world," one document reads. "These efforts were made under written and unwritten contracts and through informal requests. On many occasions the CIA paid Blackwater nothing for its assistance. Blackwater also employed CIA officers and agents, and provided cover to CIA agents and officers operating in covert and clandestine assignments. In many respects, Blackwater, or at least portions of Blackwater, was an extension of the CIA."
Prince told the Daily Beast that he agreed to provide the CIA with free services out of "patriotic duty". And even though he sold Blackwater, now known as Academi, for $200 million, he continues to hold a grudge against prosecutors for going after the company.
"Blackwater carried out countless life-threatening missions for the CIA," he said. "And in return, the government chose to prosecute my people for doing exactly what was asked of them."
You can share this story on social media: