States seeking compulsory drug tests for benefits recipients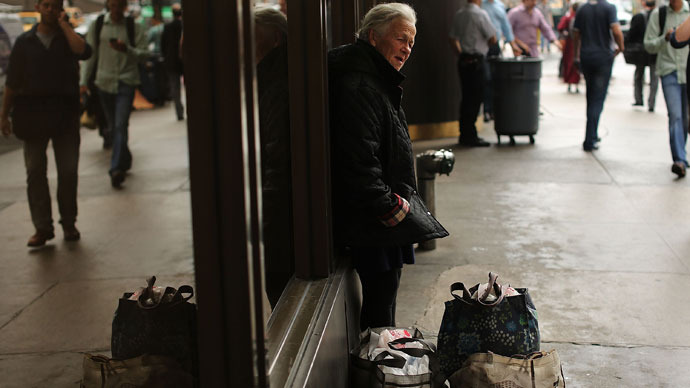 Two bills are currently moving through state legislatures in Texas and Kansas which would tie welfare benefits to mandatory drug testing. A recently-passed Kansas bill goes a step further, requiring drug tests for unemployment recipients as well.
Previous attempts by state legislatures to welfare benefits to drug screening in both Florida and Georgia failed, because they called for testing regardless of whether an individual recipient appeared to be a drug user.

Other states that unsuccessfully explored drug testing with unemployment services include New Jersey and Indiana, and the policy was even attempted within a Republican plan for the federal extension of unemployment benefits in 2012, which would have empowered individual states to drug screen prior to disbursing unemployment benefits.
The argument invoked by legislators looking to integrate drug testing into either or both unemployment and welfare is to prevent taxpayer money from being used to purchase illegal drugs. Meanwhile, opponents such as the ACLU argue that such efforts are based on the erroneous assumption that welfare recipients purchase and consume drugs at a higher percentage than the general population.
In 2011, Florida's Governor Rick Scott successfully stumped for mandatory drug screenings of all recipients of the state's Temporary Assistance for Needy Families (TANF), though the ACLU was quick to point out that only 2 per cent of drug tests came back positive before a federal judge blocked the law. In Florida's case, TANF applicants were also responsible for paying for their own drug screening, to be reimbursed later with tax payer money, assuming the test came back negative.
In the case of Florida's program, US District Judge Mary Scriven ruled that mandatory drug testing violated the Fourth Amendment's protection against unreasonable searches and seizures. In an apparent attempt to sidestep the Constitutional issue, both bills in Kansas and Texas requires "reasonable suspicion" for a search.
Senate Bill 149 in Kansas, for example, states that such reasonable suspicion would be based on factors "including, but not limited to, an applicant's or recipient's demeanor, missed appointments and arrest or other police records, previous employment or application for employment in an occupation or industry that regularly conducts drug screening, termination from previous employment due to use of a controlled substance or controlled substance analog or prior drug screening records of the applicant or recipient indicating use of a controlled substance or controlled substance analog."
In Texas, Senate Bill 11 would require applicants to TANF assistance to be screened for drug use if they appear to be using drugs or if their records include previous drug convictions. In Kansas, on the other hand, anyone convicted of a drug felony after July would be ineligible to receive welfare for five years, and a second drug conviction would represent a lifelong ban. In a surprise move, the bill recently approved by the Kansas House of Representatives would also require drug testing for members of the state legislature.
As this article was published, it seemed likely that both the Kansas and Texas bills would be passed, with Governor Rick Perry throwing his support behind such legislation in Texas. It remains to be seen whether legal challenges would be mounted against the new laws, despite their emphasis on "reasonable suspicion."

You can share this story on social media: