Hot spot: Marijuana worth $4mln found on California beach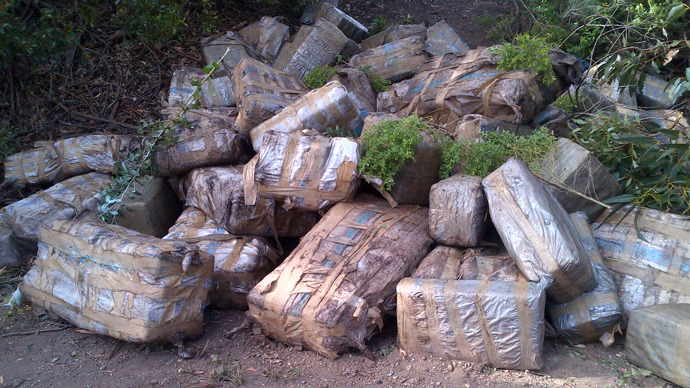 More than 900 kilos of Marijuana were found on a beach near Santa Barbara in California after an abandoned drug-smuggling boat was washed ashore. Local authorities estimate the haul is worth $4 million US dollars.
"Narcotics detectives recovered 50 plastic-wrapped bales of marijuana, weighing approximately 2,000 pounds, with an estimated street value of 4 million dollars. The bales of marijuana were found partially secreted within bushes," the Santa Barbara County Sheriff's Department said in a press release.
Police also found an open "Panga" style boat powered with two outboard engines on the shore of Arroyo Camada Beach, which was equipped with about 20 fuel canisters.
Officials are now examining the drugs and other evidence found at the scene.
"The boat and its fuel containers were removed by Vessel Assist / Homeland Security Investigations, and will be turned over to the federal government," added the release.
This is the second large marijuana discovery on a Santa Barbara County beach this month, according to the Los Angeles Times. On March 7 approximately $1 million worth was found next to a crashed boat near Vandenberg Air Force base.
A "Panga" style boat is a small vessel powered by one or more outboard engines. They are commonly used by fishermen in developing countries and are very popular with smugglers engaged in transporting illegal immigrants, drugs, or other contraband from Mexico to the US. Between 2012 and 2013, more than 20 such abandoned boats have landed on the Santa Barbara County coastline, transporting cargos of different smuggled goods
Marijuana purchase and use is illegal in most of the United States. In December 2012 the states of Colorado and Washington legalized it, but even there people can only purchase marijuana with medical prescriptions.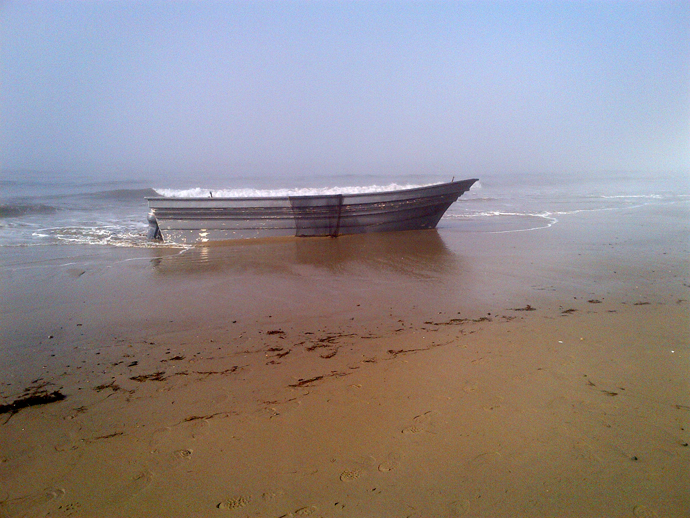 You can share this story on social media: