Antigua set to bypass US copyright law with WTO green-lit media, software sales website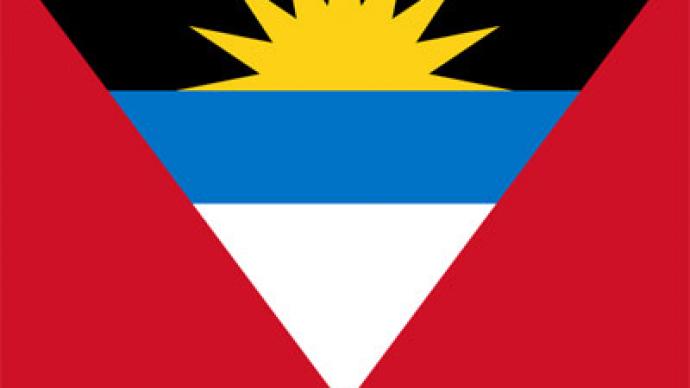 In a surprisingly legal move, the government of Antigua is planning to open a website selling media and software without paying any fees to American copyright holders. It comes after the US closed its market to Antiguan gambling companies.
The small Caribbean nation once thrived on its gambling industry, which at one point employed 5 per cent of its people, TorrentFreak reports. When the US blocked the island's gambling companies from accessing American players, it pulled the rug out from under the whole industry.Antigua is now set to begin selling music, movies and software without having to pay a cent to the American firms holding copyrights on the wares. When the US effectively shut down the Antiguan gambling market, the island state sued Washington within the World Trade Organization – and won. The WTO decided in 2005 that Washington's move violated free trade guidelines, as American companies were allowed free reign domestically. In 2007, the WTO made a further ruling, allowing Antigua to "suspend" American copyrights for as much as $21 million ever year. Antigua has informed the WTO of its plan to sell American media online to customers worldwide, even bringing it up at a WTO meeting in December. However, the US struck the topic from discussion, calling it "untimely." The Caribbean state will try again this month, and if all goes according to plan the website is said to be set to go live soon after. American authorities are hardly signed up to the idea, with the US warning that "If Antigua actually proceeds with a plan for its government to authorize the theft of intellectual property, it would only serve to hurt Antigua's own interests" in a December 2012 letter to the WTO. "Government-authorized piracy would undermine chances for a settlement that would provide real benefits to Antigua. It also would serve as a major impediment to foreign investment in the Antiguan economy, particularly in high-tech industries," the letter continued.Mark Mendel, the attorney for Antigua, said the term 'piracy' is irrelevant in this situation, Torrentfreak reports, as the WTO has given Antigua limited immunity to copyright laws.
You can share this story on social media: