Russian Railways sue Apple over copyright violations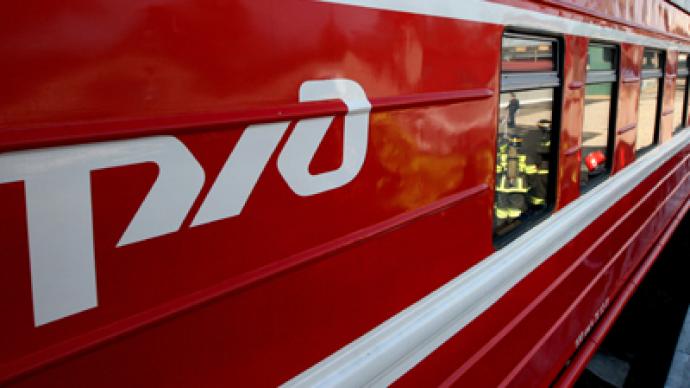 Russia's national railway company has filed a lawsuit against US-based Apple Inc over copyright infringement. The company is seeking compensation of some $65,000 for the allegedly illegal use of its logo in a third party application.
Railways are determined to defend their "intellectual" property in a lawsuit case connected to the unauthorized use of the company's logo in Apple's online shop, a spokesperson for Russian Railways told the Rapsi legal news agency."RZD intends to protect its intellectual property, especially since the trademark is well known in the Russian Federation," Russian Railways notes in its statement. It is alleged that Russian company's logo was used as part of a "Railway Tariff" app sold through Apple's application shop. The application allows its users to track cargo delivery costs and delivery times across Russia.This is not the first time Steve Job's company has been dragged into similar copyright battles. Last year, Swiss Railways accused Apple of copying its clock design in the new iOS 6 system. The case was reportedly settled with $21 million of licensing fees paid for the design. In 2009, Cartier sued Apple for using its logo without permission. It withdrew the suit after the Silicone Valley giant pulled those third party apps from the store.
You can share this story on social media: