AT&T hack lands Andrew Auernheimer in jail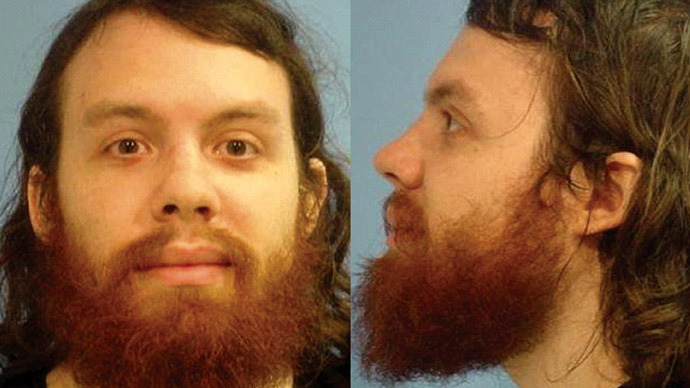 A security researcher has been sentenced to 41 months in prison and a $73,000 fine for iPad data theft. Andrew Auernheimer was found guilty of illegally gaining access to AT&T's servers and stealing more than 100,000 email addresses of iPad users in 2010.
The former Arkansas resident, who will receive concurrent probation after three years, will have ten days to appeal the ruling. After slapping the defendant with a harsh sentence, a federal court judge said she hopes it sends Auernheimer on the right path.

Auernheimer was convicted last November of identity theft and conspiracy to gain unauthorized access to computers.

"I didn't come here today to ask for forgiveness," Auernheimer told U.S. District Judge Susan Wigenton. "The Internet is bigger than any law can contain. Many, many governments that have attempted to restrict the freedoms of the Internet have ended up toppled."

As Auernheimer spoke, a US marshal told him to put away his mobile phone. Other marshals handcuffed him.

The judge then called a recess, and Auernheimer was escorted by marshals to a side room. When he returned, he was shackled, with a chain around his waist and handcuffs attached to the chain. He grinned at supporters, several of whom raised their fists in support.

Before his sentencing, Auernheimer held a press conference on the courthouse steps, where he told the crowd, "I'm going to jail for doing arithmetic." He has repeatedly claimed that his prosecution is politically motivated.

Prosecutors say the security researcher was part of an online group that tricked AT&T's website into disclosing 114,000 email addresses in 2010. The email contacts included those of New York Mayor Michael Bloomberg, film producer Harvey Weinstein, and other celebrities.

The group then shared the addresses with the website Gawker, which published the information.

A second defendant in the case pleaded guilty in 2011. Auernheimer denied wrongdoing, claiming that he sought to protect the public from corporate security vulnerabilities.

Auernheimer's sentencing once again shines a spotlight on the federal government's approach to hacking.

The harsh punishment given to Auerheimer comes just two months after internet activist Aaron Swartz committed suicide after facing aggressive prosecution for allegedly illegally downloading and releasing MIT's academic journals. Swartz, just like Auerheimer, refused to plead guilty, arguing that he acted in public interest.

You can share this story on social media: