American-Muslim makes it to Qatar despite name on no-fly list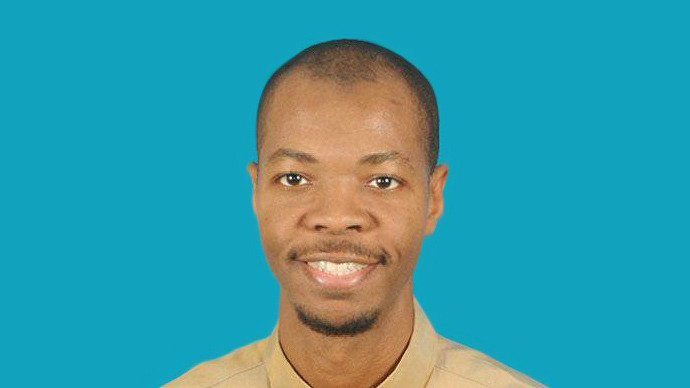 An American-born Muslim man has finally returned to his family and job in the country of Qatar after being denied permission to travel by plane on multiple occasions by the United States government.
Oklahoma-born Saadiq Long has made it back to Qatar after being mysteriously added to a federal no-fly list while visiting his mother.
Long, a 10-year veteran of the US Air Force, was originally denied admittance to the United States after making travel arrangements to fly from Qatar to his hometown late last year. He was eventually allowed to enter and had made plans to return to his family in the small Middle East nation last month, but was once again barred from boarding an aircraft.
When both trying to enter and leave the United States — where he was born — Long was told he was on a no-fly list but was not given any explanation as to why.
"I don't understand how the government can take away my right to travel without even telling me," Long told The Guardian last year when he first encountered trouble while trying to come to the States. "If the US government wanted me to question or arrest or prosecute me, they could have had me in a minute. But there are no charges, no accusations, nothing."
Long has been attempting to leave Oklahoma since February and had purchased a return flight to Qatar. While trying to board a plane last month, however, he was refused a boarding pass and was handed over to a group of armed police after TSA agents say his name raised a red flag.
"It was very, very strange, by the way, and very intimidating,"Long told the Associated Press.
After repeated attempts at resolving the matter, Long says he was running out of options. "I didn't have any other choice after the FBI refused to take me off the 'no-fly' list,"Long tells The Oklahoman. "I have my family here. I have a job here. I had to get back."
With no viable other option, Long did what any other land-locked American might do: he boarded a bus found for Mexico and spent over 600 miles with his fingers crossed until arriving at an airport there. Then, after layovers in two other countries, made it back to Qatar.
"We are very happy that he made it home but we are disappointed that the U.S. government didn't allow him to fly and didn't provide him with a reason," says Adam Soltani, executive director of the Council on American-Islamic Relations-Oklahoma City. "A citizen should not have to do extraordinary things to travel."
Long had been in the United States since November in order to spend time with his mother, who is suffering from congestive heart failure. He has spent the last several years teaching English in Qatar, where he lives with his wife and kids.
You can share this story on social media: