US Air Force veteran added to no-fly list after visiting sickly mom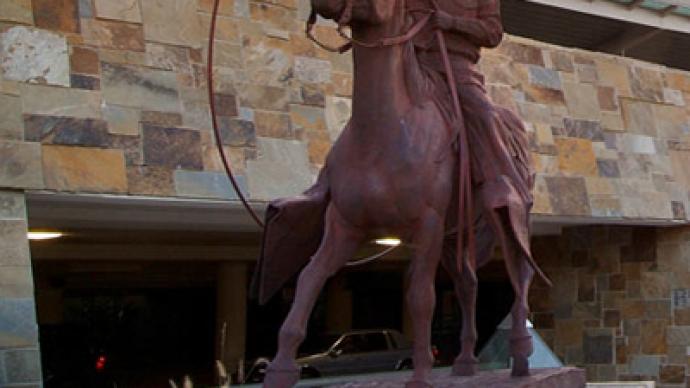 A 10-year veteran of the US Air Force is once again unable to return to his home after being mysteriously added to a federal no-fly list for a second time.
Saadiq Long, a Muslim American born in the state of Oklahoma, is stranded near his hometown despite having purchased a plane ticket to return to Qatar, a small Arab nation where he teaches English and lives with his wife and children.
Long has been visiting his family in the United States to tend to his ailing mother, who still lives in the small Midwest town of McAlester, Oklahoma, and intended on leaving on Wednesday to return to Qatar. He tells the Associated Press that while attempting to catch his flight, however, he was refused a boarding pass and was referred by the TSA to a group of armed police.
"I think about three police officers arrived after that," Long, a US citizen, tells the AP. "It was very, very strange, by the way, and very intimidating."
Long tells the AP that an agent with the US Transportation and Security Administration informed him after the incident that he was barred from boarding any and all aircraft. He claims he hasn't been given a reason, however, and his attorneys are now attempting to get confirmation from the FBI.
Last year, Long was attempting to fly from Qatar to Oklahoma to visit his mother when he was denied boarding a US-bound aircraft. He says he has never been accused of a crime and is a veteran of the US military, but for reasons unknown has been added at least twice now to a federal no-fly list.
"I don't understand how the government can take away my right to travel without even telling me," Long told The Guardian last November after the first incident kept him abroad for six months. "If the US government wanted me to question or arrest or prosecute me, they could have had me in a minute. But there are no charges, no accusations, nothing."
After being barred from flying to the US last year, Long went public with his plight and was eventually approved to travel home after an onslaught of media coverage. Now that he has returned to the US, though, he is once again at the mercy of the Federal Bureau of Investigation, who maintains no-fly lists for the US government.
"We had hoped that cleared things up when he was allowed to fly here, and now we're confused because he's not trying to get into the country, he's trying to leave and get back to Qatar, where his wife and child are, and he can get back to work," a spokesperson for the Oklahoma chapter of the Council on American-Islamic Relations (CAIR) tells KOTV News.
"He's almost back to square one," CAIR Executive Director Adam Soltani adds in a statement delivered Wednesday. "He was cleared to fly into the country. Why won't he be allowed to fly out?"
"CAIR's concern is that Saadiq is an American citizen and he, like any other American citizen, should not be barred from leaving or entering the country without due process of law. If there's a reason, it should be communicated properly," Soltani says. "We can only speculate that this has something to do with his faith."