Naked TSA protester protected by Constitution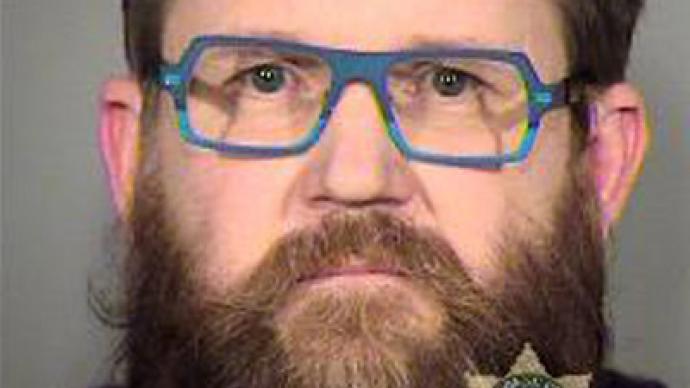 If you ever want to strip down naked at Portland International Airport, congratulations — there's now a legal precedent that puts you in the clear.
John Brennan, 50, was found not guilty this week over indecent exposure charges filed earlier this year.
On April 17, Brennan was attempting to fly out of Portland International in the state of Oregon when a routine security screening raised a red flag. After a TSA agent allegedly identified traces of nitrate on Brennan's body, the would-be passenger stripped off his clothes in what he says was an act of protest.
"For me, time slowed down," Brennan tells reporters. "I thought about nitrates and I thought about the Oklahoma City bombing."
Although agents with the Transportation Security Administration never actually called Mr. Brennan a terrorist, he felt that such was implied. Instead of arguing with the officers over what they did or didn't find on his person, he figured he'd give them the go-ahead to inspect him inch by inch.
"When interviewed about his actions, Mr. Brennan stated he fly's (sic) a lot and had disrobed as a form of protest against TSA screeners who he felt were harassing him," reads the police report filed for the incident. "Mr. Brennan's actions caused two screening lanes to be closed and while some passengers covered their eyes and their children's eyes and moved away from the screening area, others stepped out of the screening lanes to look, laugh and take photos of Mr. Brennan."
Deputy District Attorney Joel Petersen had argued that the strip-down was an act of indecent exposure and nothing less, but for Brennan — and oddly enough, the judge — it was simply a very peculiar protest.
"I was aware of the irony of removing my clothes to protect my privacy," Mr. Brennan told the court from the witness stand on Wednesday.
Following a brief hearing on Wednesday, Multnomah County Circuit Court Judge David Rees ruled that Brennan's bizarre strip-down was indeed an act of protest, and therefore protected under the free speech clause in the US Constitution's First Amendment.
Petersen, the deputy DA, says he finds faults with the ruling. "Any person naked for any purpose will be able to say it was protected speech," he tells the Associated Press. Brennan suggests, however, that the invasive searches made mandatory by the TSA does enough to discredit his constitutional rights as is.
"I wanted to show them it's a two-way street," he says. "I don't like a naked picture of me being available."