Wrongly convicted: Chicago man sues city, police after serving 17 years in prison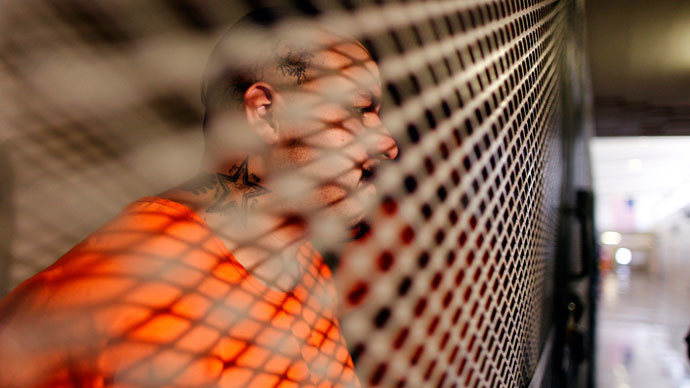 An innocent man spent nearly two decades in prison for a crime he did not commit after police in Chicago, Illinois intentionally suppressed evidence and plotted to frame him for the crime, according to a federal lawsuit filed by the exonerated man.
Alprentiss Nash was cleared by DNA evidence last year after serving 17 years in prison for the 1995 murder of Leon Stroud in his home on the South Side of Chicago. One year after his release, Nash has filed sued against the city of Chicago and eight current and former police officers. 
Stroud, Nash's lawsuit claims, was a known "bootlegger" who illegally sold alcohol, cigarettes, and crack cocaine out of his house. Two masked robbers broke into Stroud's home at approximately 1:45pm on April 30, 1995 and robbed him. Stroud, 54, was killed by a gunshot wound to the chest. 
Nash, then 19, was a drug dealer in his own right and soon arrested, at which point he told police that he could not have murdered Stroud because he had been selling drugs that morning before buying a new set of clothes. He claims he was wrongly arrested after returning home around 4:30pm.  
"Seeing an opportunity to quickly resolve the case involving the death of a bootlegger in a poor neighborhood by arresting Nash, a drug dealer from the neighborhood who had been running his mouth about…officers, defendants conspired to defame Nash," the complaint says, as quoted by Courthouse News. 
Nash lived just two blocks from Stroud's home, where officers found a ski mask on the floor at the scene of the crime. Recent DNA tests revealed that skin cells on the mask belonged to another man and that Nash could have not possibly been the second suspect. Prosecutors had no choice but to dismiss the charges against Nash, setting him free in August of last year.
"I can't tell you with certainty whether he was involved, at this point, in the crime," Cook County State's Attorney Anita Alvarez told ABC last year. "The investigation continues, but I would tell you, if we were to retry this case now, we don't believe we could meet our burden against him that's for sure." 
Police also arrested Alvin Wyatt in connection with the crime and promised him a reduced sentence of 10 years if he agreed to testify against Nash. He told investigators that Nash helped plan the robbery. 
In the lawsuit filed this week, Nash asserts that Wyatt identified him as 'Moose' - the nickname of a man who was known to be involved in the crime.  
"Wyatt knew Nash by name and owed him $350 at that time," the lawsuit states. "He had purchased drugs from Nash earlier that day. Wyatt knew Nash's nickname was 'Lemeke,' not 'Moose.'"
'Moose' was in fact the nickname of Demetrius Loggers, another man who lived in the neighborhood," the suit states. "On information and belief, defendant officers were aware that Loggers' nickname was 'Moose'…Loggers' DNA was discovered on the mask found at the scene." 
Nash claims that police avoided interviewing witnesses who would confirm that he was at a clothing store when Stroud was killed. He also accused officers of coercing other witnesses to identify him out of a police line-up. 
"There was no physical evidence linking Nash to the crime," according to the Northwestern Law Center on Wrongful Convictions. "Two bullets had been recovered at the crime scene – the one that killed Stroud and the one that the gunman fired into the floor – but they were of no evidentiary value because no weapon was recovered. Although forensic DNA testing had been in use for more than eight years by the time of the trial, the mask was not tested for DNA." 
Nash was eventually sentenced to 80 years in prison for the murder. 
He began pursuing his freedom by penning his own legal briefs before contacting Kathleen Zellner, who had helped free wrongfully convicted men in the past. Nash convinced her to take the case based on the evidence surrounding the mask. 
"Now that I am free, why be bitter when life is so wonderful now?" Nash said in 2012. "I always said I was innocent from day one…The hardship is never ending. And you have to be strong."
You can share this story on social media: