After 32 years in prison, innocent man suing for malicious prosecution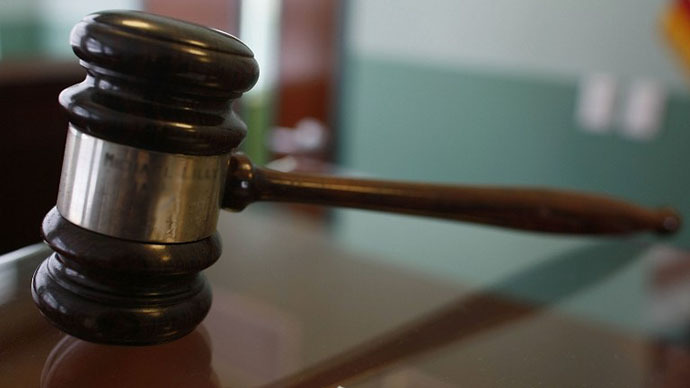 An Illinois man who was freed last year after three decades in prison for a crime he did not commit is now suing authorities who he claims failed to act on DNA evidence proving his innocence.
Andre Davis has filed suit against police and the medical center in Rantoul, Illinois, south of Chicago, for fabricating evidence to wrongfully convict him, then ignoring a DNA sample taken from the crime scene that, if examined, would have exonerated Davis years before his release. 
He was first convicted in the 1980 kidnapping, rape and murder of 3-year-old Brianna Stickle. Davis, then 19, had spent the day drinking at a house with at least two occupants, who at one point departed, leaving Davis alone with Stickle. 
Davis was arrested shortly after the girl was found dead and, while DNA testing was not possible at the time, blood and semen were both recovered from the scene. 
The new suit claims that detectives built their case based on the testimony of Donald Douroux, who found Stickle's body in her brother's home and was later arrested, according to the complaint. It goes on to assert the investigation's flawed beginning and execution prevented police from identifying the real killer. 
"Despite evidence implicating Brianna's next door neighbor, Maurice Tucker, the defendant police officers failed to pursue Tucker at the time of the crime, and instead coerced, manipulated and fabricated evidence to create a false case against [Davis]," the suit states. 
"Other than a medical report that was fabricated by the defendant emergency room doctor during his examination of [Davis], there was no 'hard' evidence – fingerprints, serology, DNA or other physical evidence of any kind – linking [Davis] to the Brianna Stickle murder. However, the force of the defendants' misconduct was enough to secure a conviction in two separate trials." 
Davis was sentenced to 80 years in prison without the possibility of parole, althought prosecutors pushed for execution. He spent 31 years, 10 months and 29 days behind bars, much of that time in the notorious Tamms supermax facility. Tamms closed six months after Davis' release, following years of complaints from human rights groups. 
The original conviction was reversed in April 1982 due to juror error, but Davis was again convicted after the defendants – who he claims lied during the initial trial – testified against him for the second time. 
The blood and semen found near Stickle's body were tested for DNA in 2004, a full eight years before Davis' release. He spent much of that time in solitary confinement. 
"The DNA typing revealed that two men, neither of whom is [Davis], left semen deposits on top of Brianna Stickle's blood at the time of the crime. One of these men was identified as Maurice Tucker and the other is currently unknown," the suit alleges.
Using that revelation, Davis filed a petition in 2006 referring to new evidence. It took a full five years for Champaign County Circuit Judge Charles Leonhard to deny that petition, saying the new evidence would not change the result of a new trial. In 2012 the Illinois Appellate Court unanimously overturned Leonhard's ruling. 
"Now a 52-year-old man, he must attempt to make a life for himself outside of prison without the benefit of over three decades of life experiences which normally equip adults for building a life," Davis' lawyers wrote, adding that he seeks damages for malicious prosecution.
"During his incarceration, [Davis] missed out on the ability to share holidays, births, funerals and other life events with loved ones, the opportunity to have girlfriends, to fall in love, to marry, and to pursue a career, and the fundamental freedom to live one's life an an autonomous human being." 
A judge's order released Davis from Tamms so quickly that his family was not notified in time to pick him up. 
"I hadn't been around people in 14 years, and they were talking about putting me on a bus," he told the Chicago Tribune. 
He has been spending time with family, many of whom survived the 32 years to see their son released. Judy Royal, of the Center on Wrongful Convictions at Northwestern University, which represented Davis, told the Associated Press the instant adjustment from solitary confinement to complete freedom is almost unimaginable. 
"That is one good thing, that he will have their support," she said. "I think it's difficult for him to know exactly what to do."
You can share this story on social media: