Roger Stone pleads the Fifth, snubs Senate Democrats' invitation to testify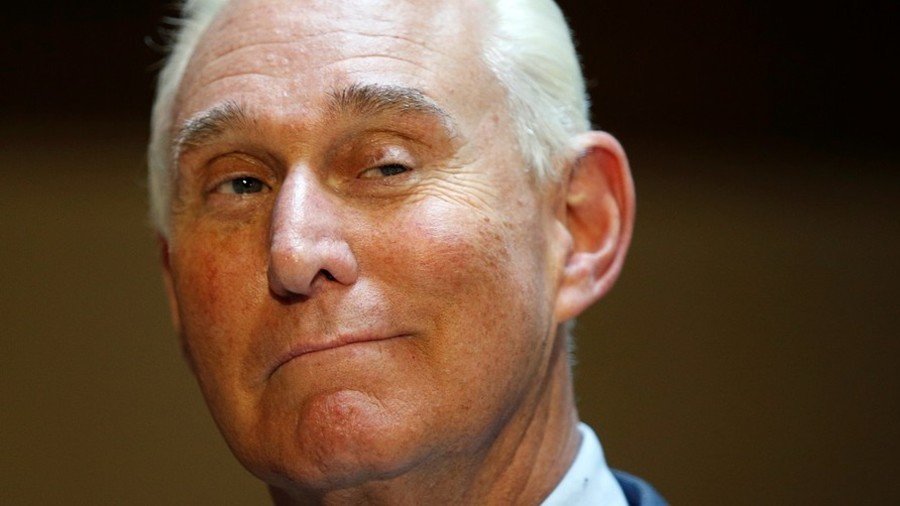 Trump ally Roger Stone rejected a request by Senate Democrats to provide documents and testify about WikiLeaks and "Russiagate", invoking the Fifth Amendment constitutional protection against self-incrimination.
The request was "far too overbroad, far too overreaching, far too wide ranging" in both the list of people with which Stone has communicated over the past three years and the imprecision of demanding "documents concerning" those communications, Stone's attorney Grant J. Smith wrote to Senator Dianne Feinstein (D-California), ranking member of the Senate Intelligence Committee.
"Mr. Stone respectfully declines to produce any documents and declines the invitation for an interview," Smith wrote.
Explaining his response, Smith said that Stone was "disappointed" his testimony before the House Intelligence Committee in September was kept private instead of being made public.
That decision "lent itself to a number of inaccurate leaks and speculation which disserved both my client and the public interest," Smith wrote, adding that Stone "will not subject himself to the innuendo of non-public proceedings. Nor will he confirm the existence of, or produce the documents of the request, for the purpose of being used in secret proceedings."
Also on rt.com
Roger Stone: 'Neo-McCarthyism' to blame for claims of Russian collusion
Democrats have accused Stone - who worked for Donald Trump's presidential campaign in 2015, but was let go in August, a year before the 2016 election - of having direct communication with WikiLeaks editor Julian Assange, and therefore knowing in advance that the whistleblower website had obtained the private emails of Hillary Clinton's campaign chair John Podesta and intended to publish them. Stone has denied the allegations.
WikiLeaks published thousands of Podesta emails in the month preceding the 2016 presidential election, revealing the inner workings of the Clinton campaign. Democrats have denounced WikiLeaks as a "Russian intelligence cutout."
In recent weeks, special counsel Robert Mueller has sought to charge author Jerome Corsi with perjury over his reported communications with Stone about WikiLeaks. Mueller's investigation of Democrat claims that Trump's campaign had "colluded" with Russia in 2016 has focused on Stone, Corsi and radio host Randy Credico, all in an apparent effort to show people supposedly associated with Trump knew the WikiLeaks dump of Podesta emails was coming.
On Monday, President Trump praised Stone, tweeting that he had "guts" to stand up to Mueller, whom he called a "rogue and out of control prosecutor." Democrats have denounced the tweet as attempted witness tampering and obstruction of justice.
"I will never testify against Trump." This statement was recently made by Roger Stone, essentially stating that he will not be forced by a rogue and out of control prosecutor to make up lies and stories about "President Trump." Nice to know that some people still have "guts!"

— Donald J. Trump (@realDonaldTrump) December 3, 2018
Like this story? Share it with a friend!
You can share this story on social media: