Roger Stone: 'Neo-McCarthyism' to blame for claims of Russian collusion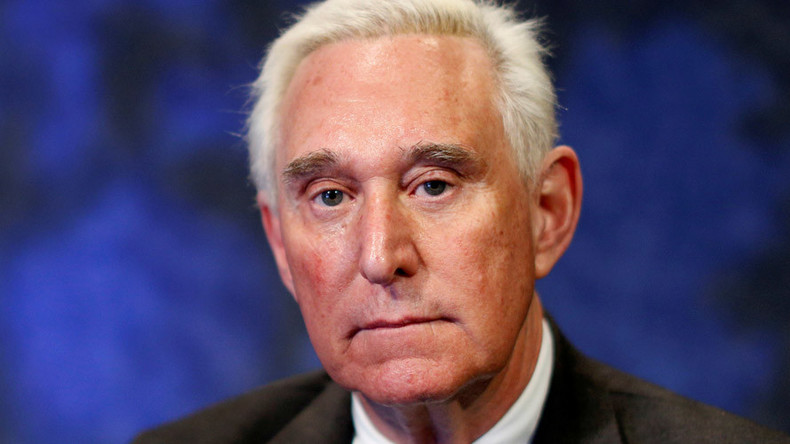 Roger Stone has demanded a public apology from leading Democratic members of Congress, accusing his rivals of conducting a "witch-hunt" against him ahead of his appearance before the House Intelligence Committee.
In a statement he plans to deliver Tuesday, the former adviser to US President Donald Trump accused Committee members of "neo-McCarthyism" for alleging collusion between the Trump campaign and the Russian state.
Stone, whose testimony will be heard in a closed session, then accused Democratic Party members of waging a campaign against Trump allies such as himself and his "boyhood friend," and the president's one-time campaign manager, Paul Manafort.
"I do not have and I've never had any relationship with Russia or any Russian entity. You have falsely accused me without any evidence – you should apologize today," he says in the opening remarks.
"[A] number of members of this Committee have made irresponsible, indisputably, and provably false statements in order to create the impression of collusion with the Russian state without any evidence that would hold up in a US court of law or the court of public opinion."
Stone also took aim at the Committee's lack of transparency, accusing it of failing to make its alleged evidence publicly available and for holding its hearings behind closed doors, without allowing participants the same public forum to refute claims made against them in the media by Committee members.
He asks: "What is it you fear? Why do you oppose transparency? What is it you don't want the public to know?"
"Our intelligence agencies have been politicized," he adds, criticizing the lack of evidence provided by US intelligence bodies to support claims of alleged Russian interference in the 2016 election.
The conservative activist repeatedly denied accusations that he had any ties to Russia, citing a study by Veteran Intelligence Professionals for Sanity (VIPS), a group of former intelligence analysts, which claimed the hack of the Democratic National Committee's email system was "an inside job."
VIPS criticized claims by FBI, CIA and NSA analysts for shortcomings in their assessment of the DNC leak, accusing them of being "agenda-driven" and lacking in "any apparent evidence."
In his statement, Stone urged the Committee to investigate contacts between the Clinton campaign and Ukraine, and cited media reports that Ukraine is "providing sophisticated missile technology to North Korea."
Ukraine has denied these reports.
Stone, long-time friend of Donald Trump, also responded to accusations that he knew of the DNC email hack in advance, saying that a tweet posted to his timeline on August 21, 2016, in which he predicted that Clinton campaign chairman John Podesta would come under intense media scrutiny, was the product of an opposition research paper.
The document claimed that Podesta and his family members had ties to Russian oligarchs and Russian President Vladimir Putin through banking and energy deals.
"There was no need to have John Podesta's email to learn that he and his presidential candidate were in bed with the clique around Putin," said Stone.
He also dismissed statements made by the ranking Democratic member of the Committee, Rep. Adam Schiff, that Stone has had direct communication with Julian Assange. Instead he said he was in touch with the WikiLeaks founder through a journalist intermediary.