US Navy probes abrupt death of 5th fleet commander in Bahrain, sees 'no foul play'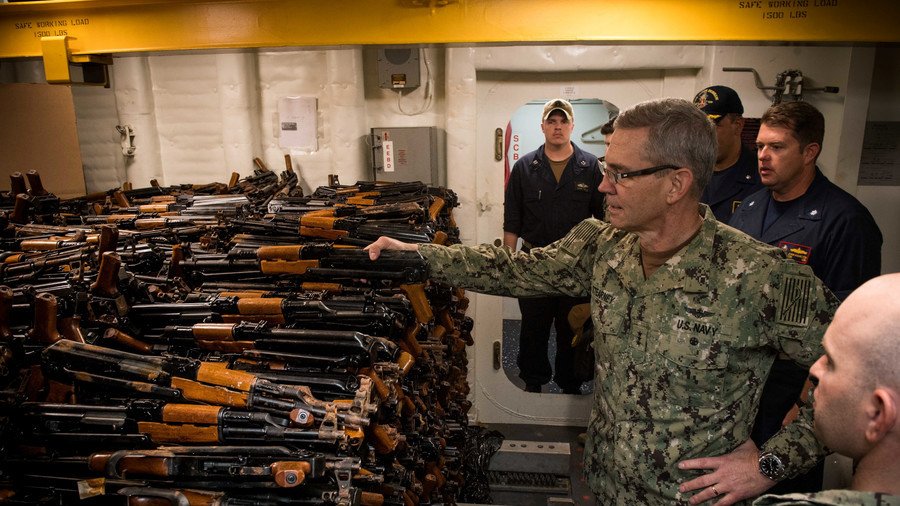 The commander of US naval forces in the Middle East, Vice Adm. Scott Stearney, has been found dead at his residence in Bahrain. The US Navy investigating the Fifth Fleet chief's death said no foul play is suspected at this point.
Stearney, who had taken over the command of the Fifth Fleet only in May, was found dead in his quarters in Bahrain on Saturday.
"The Naval Criminal Investigative Service and the Bahraini Ministry of Interior are cooperating on the investigation, but at this time no foul play is suspected," Chief of Naval Operations Adm. John Richardson said in a statement, without elaborating on any circumstances surrounding Stearney's passing.
Team, it's my sad duty to inform you that today the Secretary of the Navy and I were informed that Vice Adm. Scott Stearney, our commander of U.S. Naval Forces Central Command and commander of U.S. Fifth Fleet in Bahrain, was found deceased in his residence in Bahrain today. pic.twitter.com/FN8DAlWUng

— Adm. John Richardson (@CNORichardson) December 1, 2018
The second-in-command of the Fifth Fleet, Rear Adm. Paul Schlise, assumed the command of US Naval Forces in the Middle East, responsible for overseeing more than 20,000 US and coalition service personnel, Richardson said.
Also on rt.com
'Speak softly & carry a big stick': US Navy tweets Roosevelt quote, photo of aircraft carrier
Stearney, a Chicago native, had dedicated three decades of his life serving in the Navy, which he entered in April 1984 as an aviator. Throughout his long career, he flew F/A-18 Hornet and F/A-18E/F Super Hornet strike fighters while deployed abroad on the USS Theodore Roosevelt, USS George Washington, and USS Dwight D. Eisenhower (CVN-69). The 58-year-old also served as a tactics instructor at Navy Fighter Weapons School.
Think your friends would be interested? Share this story!
You can share this story on social media: