US Air Force fires commander of 69th bomb squad for 'penis drawings' inside B-52 cockpit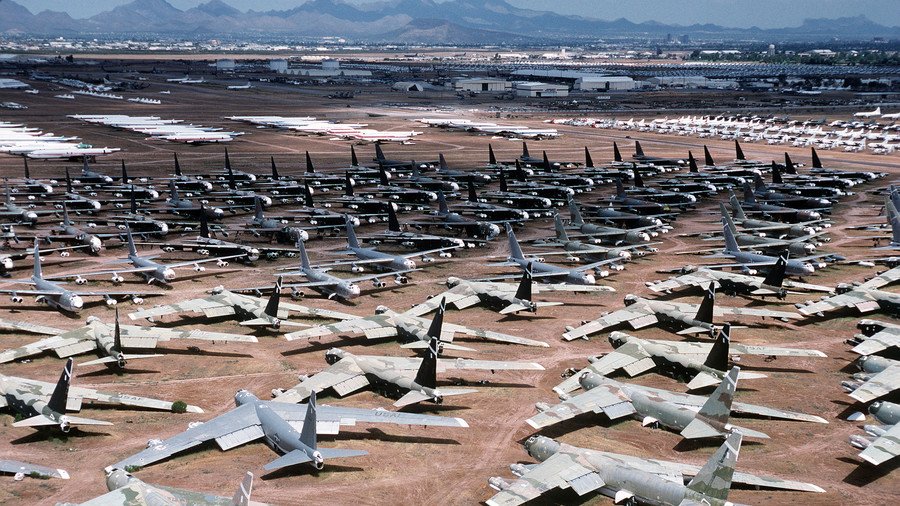 The commander of a B-52 Stratofortress squadron has been removed from duty after he was blamed for making "sexually explicit and phallic drawings" with the map software inside the bomber's cockpit during a recent deployment.
Lt. Col. Paul Goossen was relieved of his post commanding the 69th Bomb Squadron after crude penis drawings were discovered on the plane's Combat Network Communications Technology (CONECT) moving map software, which records shared data for post-sortie debriefs, according to a source familiar with the incident who spoke to Military.com.
An Air Force press release merely stated Goossen was dismissed "due to a loss of trust and confidence from his failure to maintain a professional workplace environment" after a command-led investigation.
Multiple members of the flying 69th created the drawings during the unit's deployment to Al Udeid Air Force Base in Qatar between September 2017 and April 2018, according to the source, who said the images were screencapped and saved to CD so they could be played back for laughs during an end-of-deployment party.
Unfortunately, someone left the evidence behind when the squadron returned home to Minot Air Force Base in North Dakota, and it was turned in to officials, who launched an investigation based on the prurient material. Col. Bradley Cochran, commander of the 5th Bomb Wing led the inquiry, which ended last month.
Air Force Global Strike spokesman Lt. Col. Uriah Orland would not comment on the details of the charges against Goossen, but did say that the Air Force's zero-tolerance conduct policy "includes creating or contributing to an unhealthy, inappropriate work environment."
The disgraced pilot led the 69th Expeditionary Bomb Squadron during the last B-52 missions against Islamic State (IS, formerly ISIS/ISIL) terrorists in Iraq and Syria before the Middle Eastern fleet was replaced by B-1B Lancers, according to the Air Force. It was by all appearances a model unit, beating an Air Force record for number of missions flown without a maintenance cancellation. Goossen even spoke to President Trump on the phone during one of the Commander-in-Chief's holiday conference calls to deployed personnel.
Too bad he had to go and let his squad draw all those penises. The US Military, clearly not busy enough fighting the expensive and expansive War on Terror, has been cracking down on juvenile pranks by soldiers. Two California Marines were grounded earlier this month after executing a flight pattern resembling a penis. Last year, two Navy pilots were disciplined after skywriting a crude phallic image with their plane off Whidbey Island, Washington.
Like this story? Share it with a friend!
You can share this story on social media: